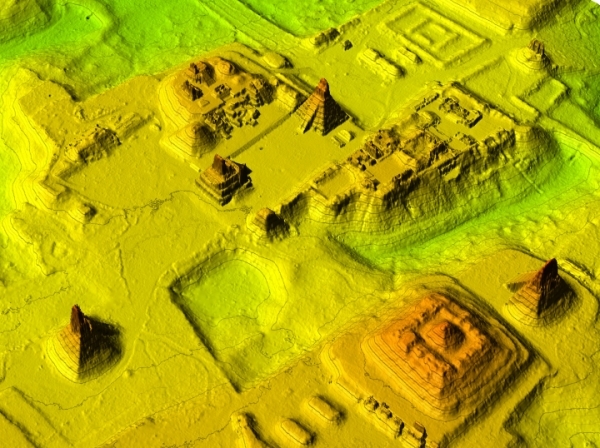 Researchers have discovered the ruins of a large, previously unknown civilization in the jungles of Guatemala. The site includes more than 60,000 homes, palaces, and other Mayan-made structures. The discovery is being hailed as a "major breakthrough" in Mayan archaeology.
The find was made using laser technology known as LiDAR and involved researchers at the National Center for Airborne Laser Mapping (NCALM), which is based jointly at the University of Houston and the University of California at Berkeley. The project was the largest archaeological use of LiDAR ever – scanning an area more than one-and-a-half times the surface area of Los Angeles.
The discovery is not the first of its kind NCALM has made using LiDAR. As Michael Hagerty explained in a 2015 report, researchers at UH made a similar – albeit smaller – discovery in their search for a fabled lost ancient city.
In the audio above, we revisit Michael's 2015 conversation with Ramesh Shrestha, a UH professor and director of NCALM.
MORE:
Lost City Discovered in the Honduran Rain Forest (National Geographic)
UH Researchers Help Uncover Further Evidence of an Ancient Culture in Honduran Jungle (University of Houston)
Ancient Civilization in Honduras Focus of New Documentary: 'It's Like Something Out of Folklore' (The Wrap)