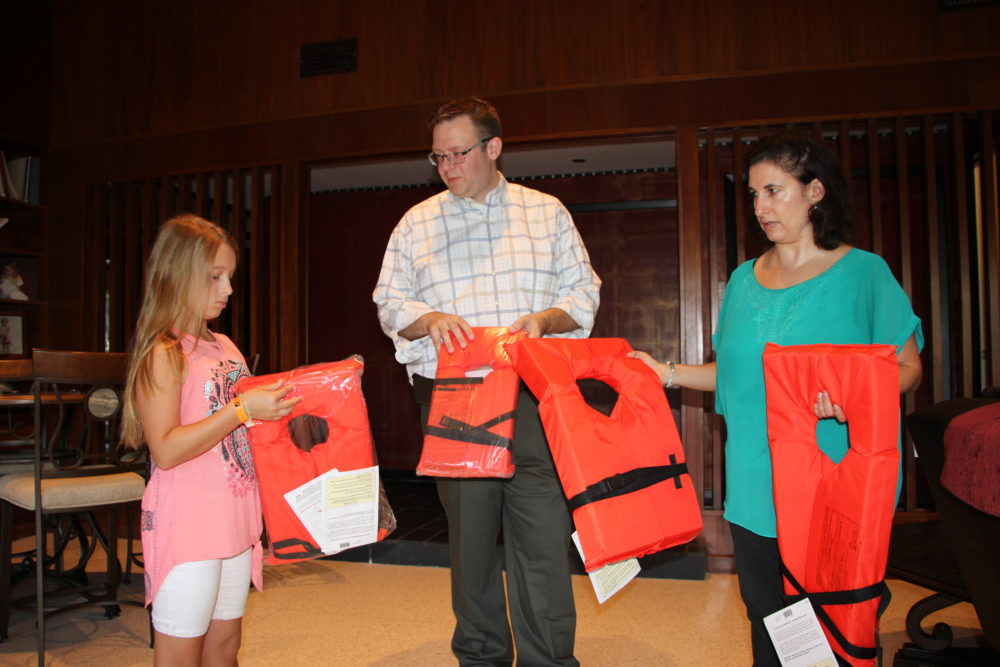 As News 88.7 has been reporting, heavy rains overnight created many flooded roadways around Greater Houston this morning, and more rain could hit the area tonight.
Meanwhile, fire officials say they've conducted about two-dozen water rescues today, mostly pulling drivers from their stranded cars. But, as Houston Public Media has been reporting, the local firefighters union is concerned about the lack of proper training firefighters receive for such rescue operations.
News 88.7 senior producer Allison Lee joins us to explain what the firefighters union says its membfers are having to do to improvise some self-training. And she introduces us to a Houston family who experienced firsthand what an underprepared HFD flood rescue is like.