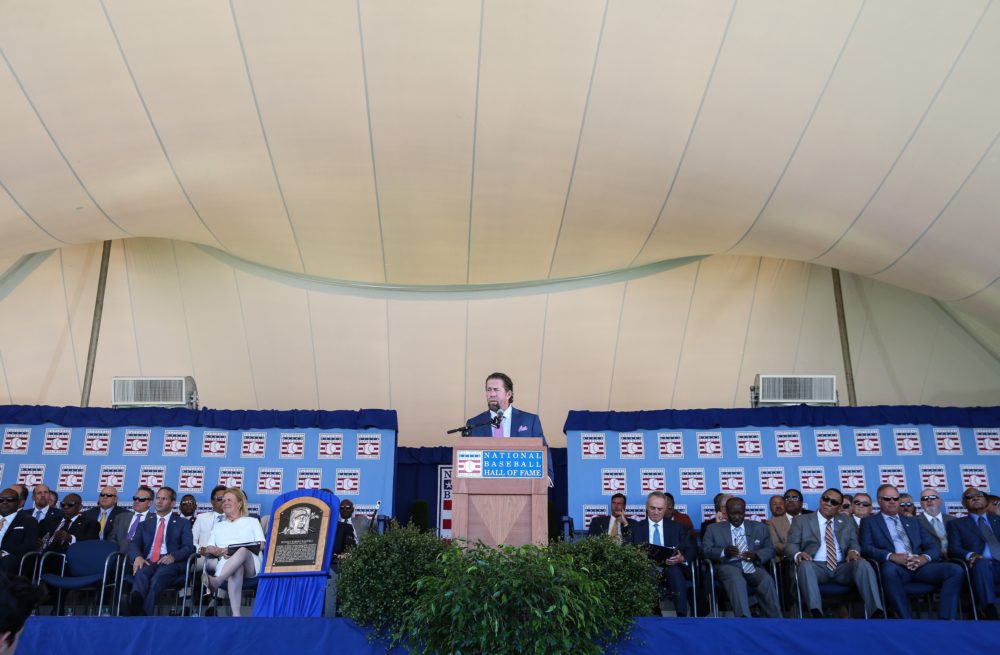 On Sunday (July 30, 2017), longtime Houston Astro Jeff Bagwell was inducted into the National Baseball Hall of Fame in Cooperstown, New York.
In his induction speech, the former Astros first baseman thanked the many coaches, teammates, friends and family members that helped him earn the highest honor in baseball and said, personally, he took pride in doing the little things.
And he made a point to thank the people of Houston, where he spent all 15 of his Major League seasons. We hear some highlights from his induction speech.