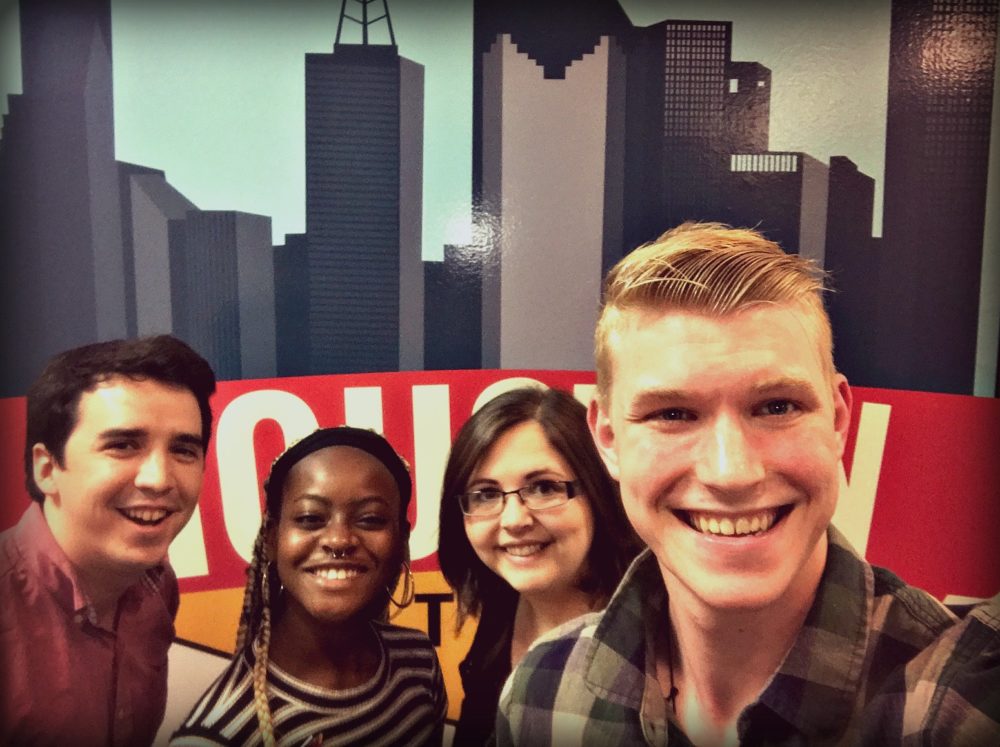 Millennials are getting credited – and blamed – for a lot these days. They've come of age amid technological, social, and economic transformations that will have ripple effects for generations to come.
The Millennial generation is finally growing up, with many of them now reaching their 20s and early 30s. Generation Y, as they're also known, is ready to take on the world and obliterate some of your favorite long-standing institutions like antiques, chain restaurants, and movie theaters! Wait, is that true?
Well, if you look around the Internet long enough you're likely to find any number of articles referencing how Millennials are turning away from these traditions and causing their demise. Why is that? Well, let's have some Millennials hash it out.
Houston Matters producer Joshua Zinn brought Houston Millennials Chidi Odu, Nicole Catoire, and Jacob Branum into our studio to talk about their generation.