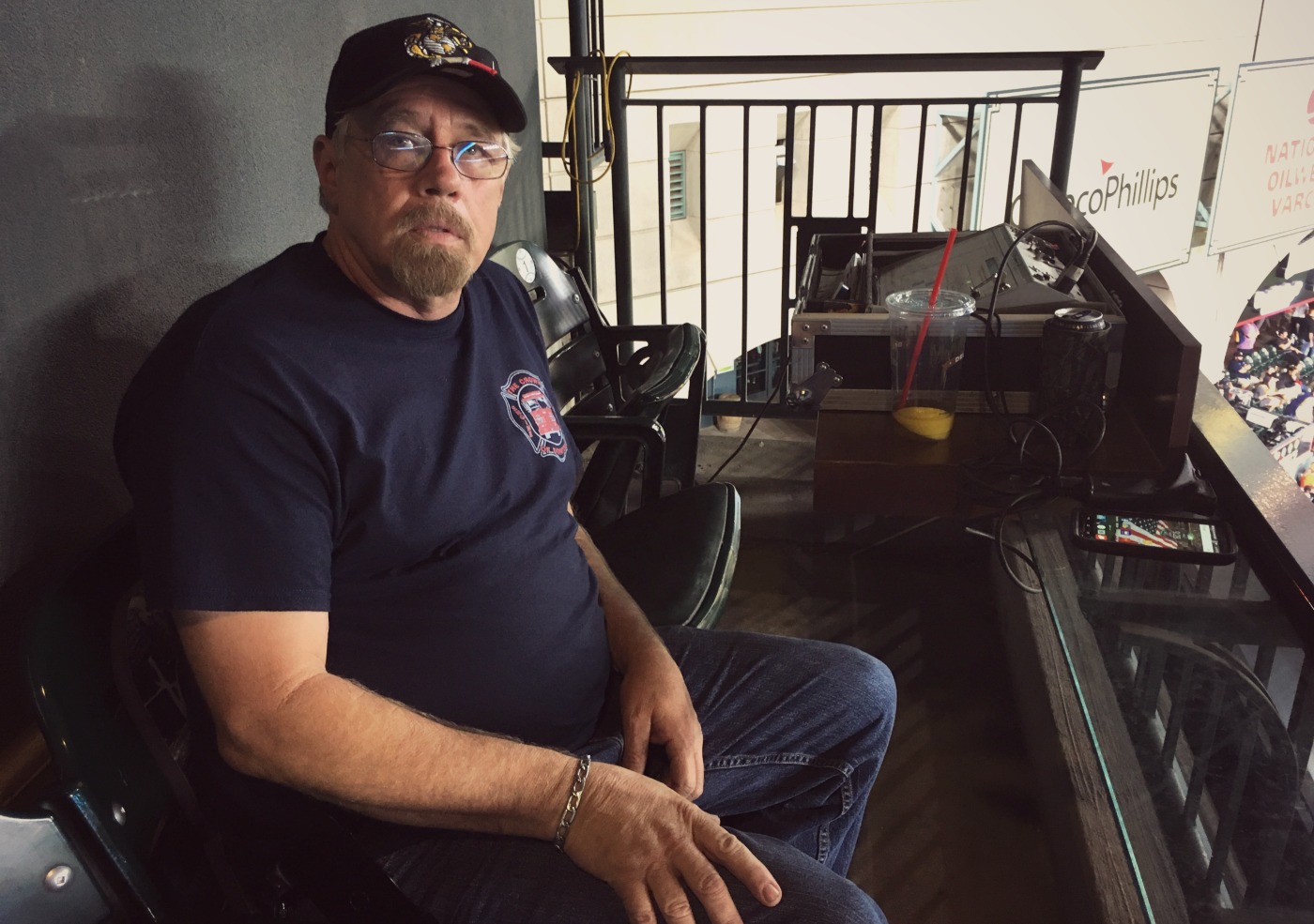 We meet Richard Welch, the pyrotechnician who operates the fireworks at Minute Maid Park during Houston Astros games.
During each game, he sits in a perch near the left field foul pole and waits for the Astros to hit a home run. Then he flips a switch and pulls a trigger. That fires a single concussion from the railroad tracks above the Crawford Boxes. And he repeats the process at the ends of games the Astros win.
He says when he first started the job he didn't even like baseball, but now he loves it and calls it a "magical game."