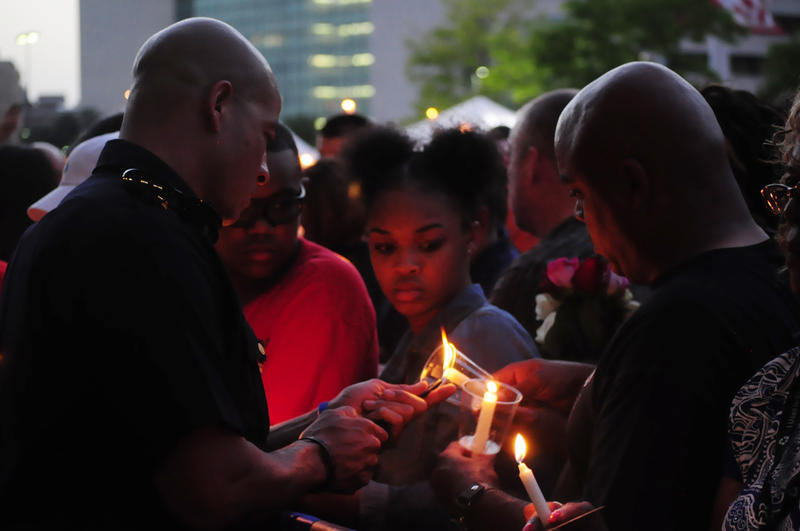 A year ago today (July 7, 2016), a gunman opened fire on a peaceful protest in downtown Dallas. When the shooting was over, five police officers were dead.
The attack shook the law enforcement community both in the Dallas area and around the country – including here in Houston. But did it help or hinder recruitment for our understaffed police department? On today's edition of Houston Matters, we hear from Ray Hunt of the Houston Police Officers Union, who says it may have done both.
Meanwhile, in the year since the attack, the Dallas Police Department has been buffeted by the retirement of a chief, a contentious pension battle and a continuing exodus of officers. From our partner station in Dallas, KERA, Christopher Connelly takes a look at life as a Dallas cop though the eyes of two brand new officers.
Also this hour: we engage in another round of Happy Houston — where we invite you to share the good news in your life using #HappyHouston on social media. Also, our panel of non-experts weighs The Good, The Bad and The Ugly of the week's news, and we examine competitive Scrabble Clubs in Houston.
Houston Matters offers a free daily, downloadable podcast here, on iTunes, Stitcher and various other podcasting apps.