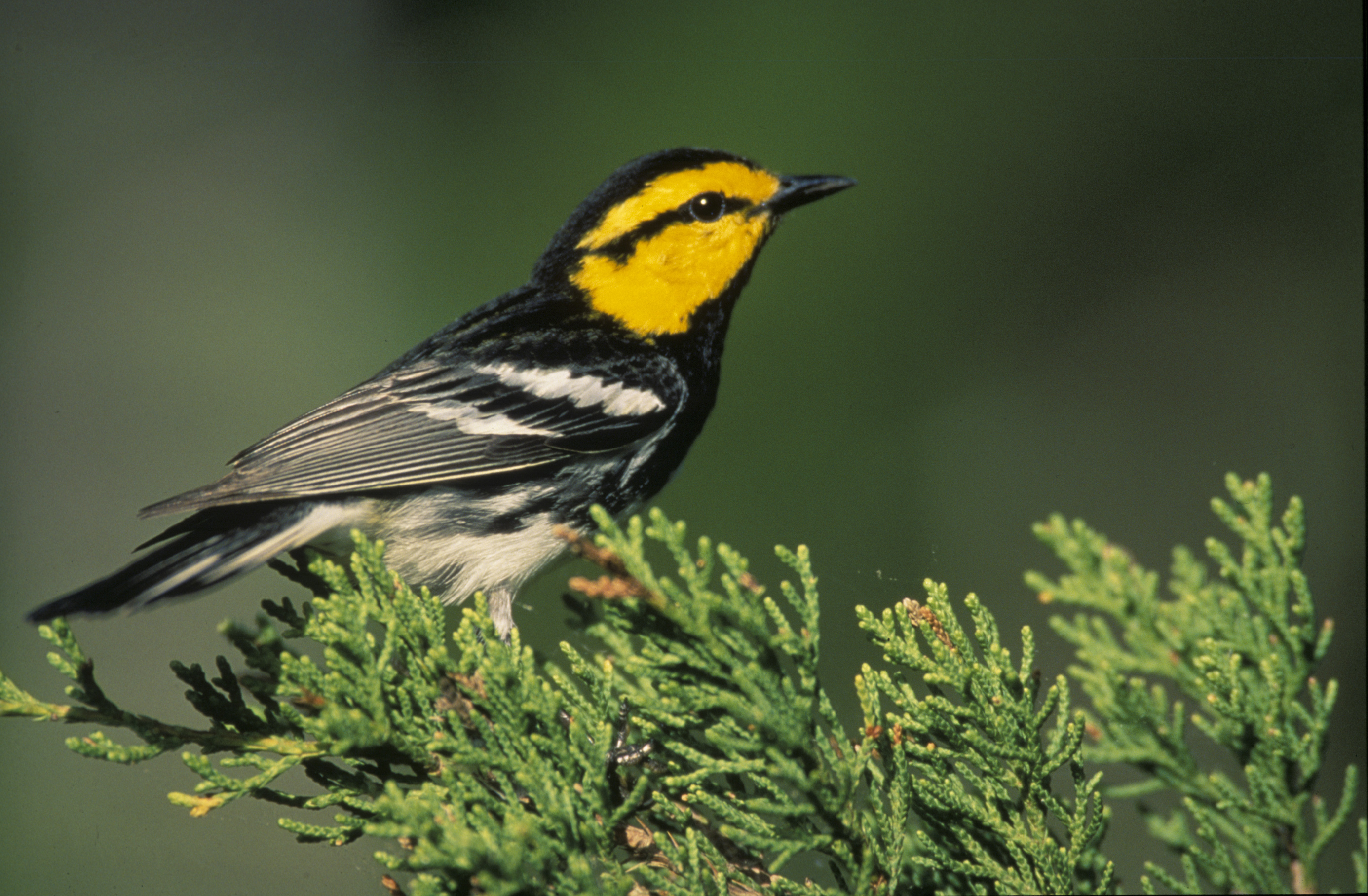 (Above: The golden-cheeked warbler. Photo: Steve Maslowski/U. S. Fish and Wildlife Service)
Could the
golden-cheeked warbler
soon be off the endangered species list? That's what the Texas General Land Office wants to do with a lawsuit filed on the behalf of the agency earlier this month.
On the GLO's website, Texas Land Commissioner George P. Bush calls leaving the species on the endangered list ineffective and irresponsible.
Why does the agency want to remove this songbird from the endangered species list? And how do animals end up on that federal list in the first place? We talk with representatives from both the General Land Office and the U.S. Fish and Wildlife Service.