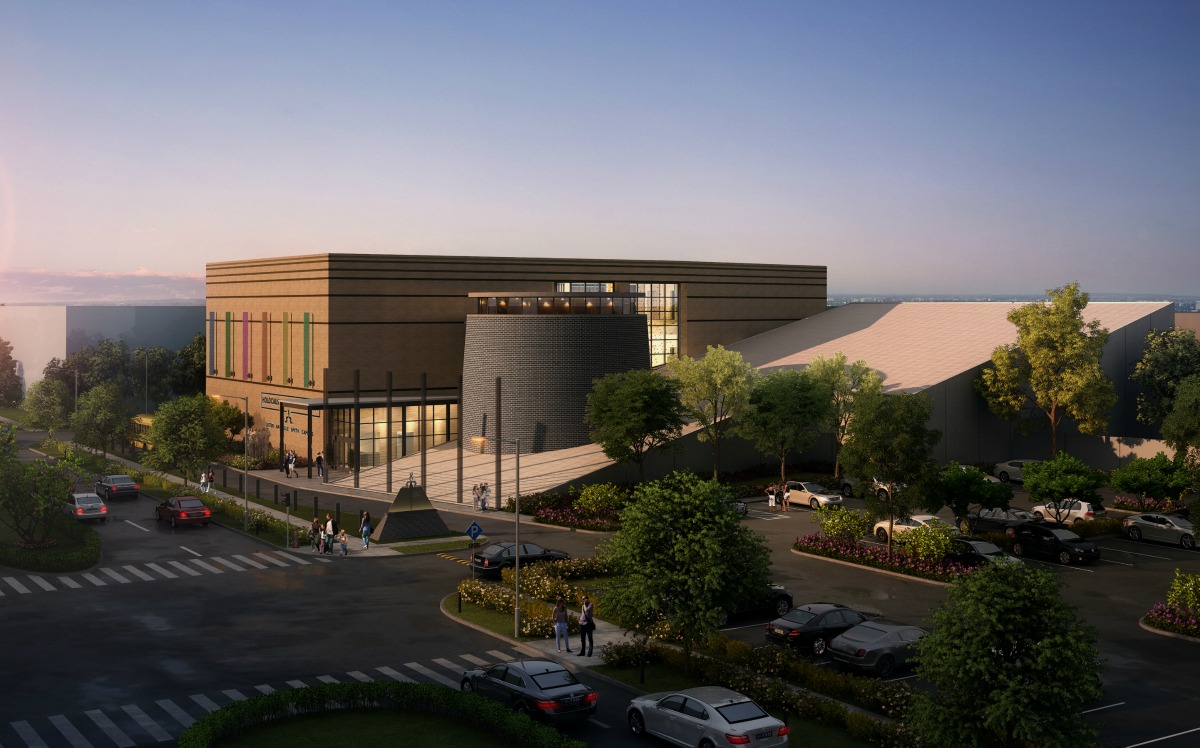 (Above: An artist's rendering of the renovation and expansion planned for Holocaust Museum Houston. Image Courtesy: HMH)
Holocaust Museum Houston
has announced plans to more than double its size, making it the nation's fourth-largest Holocaust museum.
Some two-thirds of the current museum, located on Caroline Street in the Museum District, will be torn down to make way for a new three-story building, which will house exhibits, classrooms, library space and administrative offices. The project is expected to begin this October with a scheduled completion in early 2019.
The project is expected to cost nearly $50 million, of which the museum received a $15 million grant from the Lester and Sue Smith Foundation, the largest grant in the museum's history.
To learn more about what's planned for the expansion, Houston Public Media's Catherine Lu talked with Dr. Kelly J.Zúñiga, the museum's CEO, and Lester Smith, who – along with his wife – decided to increase their gift from $12.5 million to $15 million.
The museum will close its current location on July 24 of this year and then open at a temporary location at 9220 Kirby Drive, Suite 100, beginning on Sept. 5, 2017.
MORE: Holocaust Museum Houston Announces Major Expansion Plans (News 88.7, June 21, 2017)