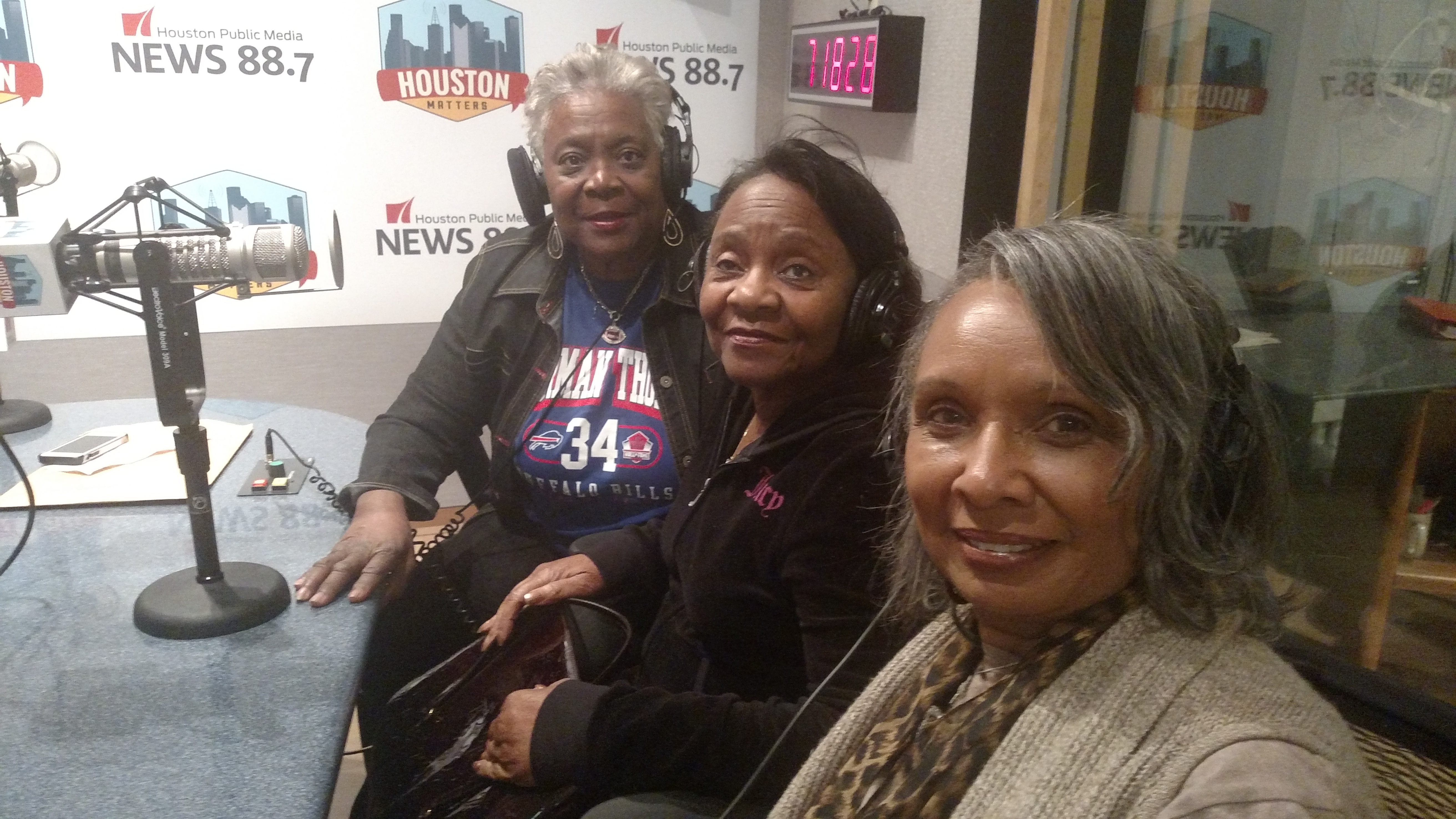 (Above: (L-R) Ann Cockrell, the mother of Thurman Thomas, Cleotha Aldridge, the mother of Allen Aldridge, Jr., and Jeanie Arbuckle, the mother of Charles Arbuckle. Photo: Abner Fletcher, Houston Public Media)
In the 1980s,
Willowridge High School
in Fort Bend County was known for its successful football program, which yielded several successful NFL players.
During the 1982-1983 season, NFL Hall of Famer Thurman Thomas led the football team to the Texas Class 4A state championship. In 1986, Charles Arbuckle also graduated from Willowridge and went on to have a successful career in the NFL. In the 1990s, Allen Aldridge, Jr. also graduated from Willowridge and went on to become a Super Bowl Champion.
What made these young men achieve success? We find out from those who knew them best — their moms: Jeanie Arbuckle Miles, Cleotha Aldridge, and Ann Cockrell. They're all part of an organization called The Professional Football Players Mothers Association (PFPMA), which is holding a fundraising event during Super Bowl week benefiting the Fifth Ward Enrichment Program.