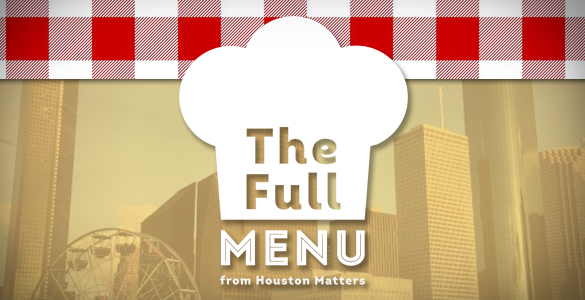 As recently as a few years ago, downtown Houston wasn't exactly a hotbed of great dining options compared to other parts of the city.
Recently, however, something of a renaissance has been happening with a marked increase in restaurants — and even more on the way from seasoned chefs and restaurateurs.
On this installment of The Full Menu, food writers Eric Sandler of CultureMap Houston, Katharine Shilcutt of Houstonia Magazine and David Leftwich of Sugar and Rice Magazine, discuss the best options for eating downtown.
Restaurants Mentioned in This Edition:
Okra Charity Saloon
Batanga
Fusion Taco
Barnaby's
Niko Niko's
La Calle Tacos
Craft Beer Cellar
Flying Saucer
The Honeymoon
Dizzy Kaktus
Bovine and Barley
Local Foods
Hubcap Grill
El Big Bad
Frank's Pizza
Xochi
Phoenicia
Brasserie du Parc
Biggio's
Vic and Anthony's
Pappas Restaurants
Irma's Original
Jackson St. BBQ
Papa Charlie's Barbeque
Huynh
Bayou and Bottle
Weights + Measures
Damian's Cucina Italiana
Bistro Lancaster
The Blue Fish