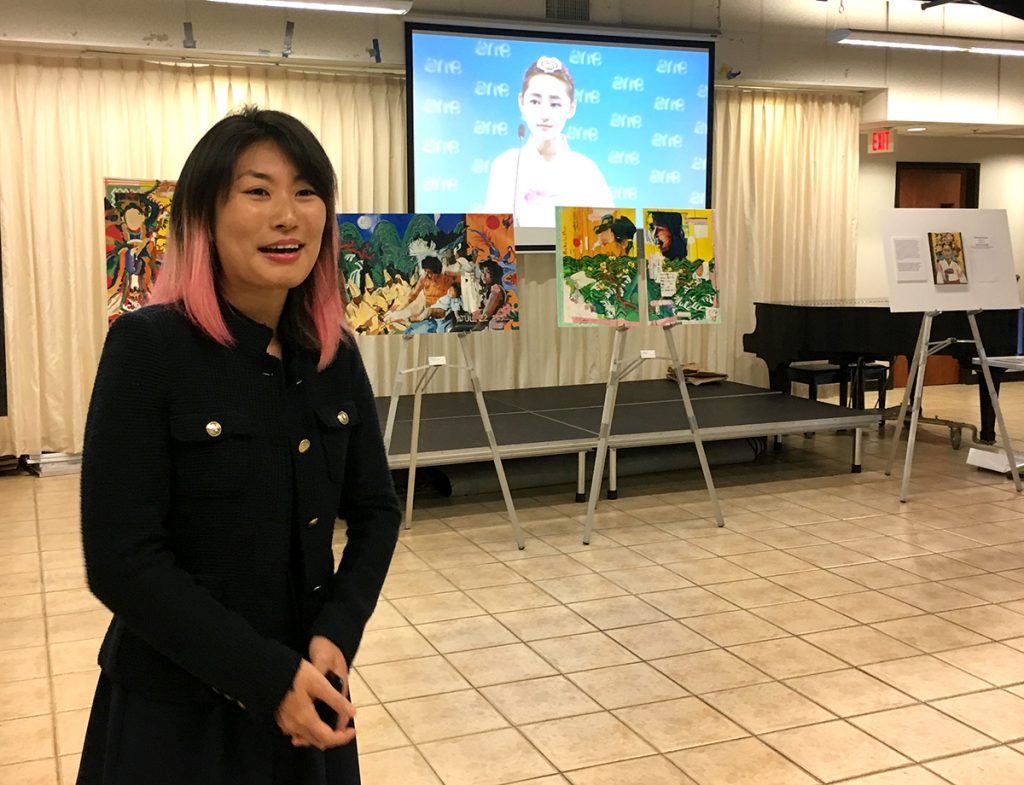 (Above: Artist Lauren Hana Chai speaks at the Korean Community Center Houston during an exhibition of her work called "A Search for Self." Chai is of Korean descent and some of her work aims to raise awareness of the human rights issues in North Korea. Photo: Michael Hagerty, Houston Public Media)

North Korea
and the United States have been antagonistic since the 1950s and the Korean War – and that's never really seemed to cool down in the past several decades.
But, beyond the posturing of governments, there are real people affected by these heightening tensions – including many who live right here in Greater Houston.
Michael Hagerty takes us to the Korean Community Center of Houston near Spring Branch to hear stories from Houston's Korean community and get their opinions on the situation with the North.
First, we hear from artist Lauren Hana Chai, whose work was on display at the center in an exhibit called A Search for Self. Chai is of Korean descent, and some of her work aims to raise awareness of the human rights issues in North Korea.
Then, we hear from community leader Kim su myong and attorney Kristopher Ahn, who talk about the approach they hope Pres. Donald Trump will take with the North Korean regime.
And finally, we hear from Soon Duck Lim, who survived the Korean War as a child before settling in the United States. She tells her story of survival and her hopes for peaceful reunification of the Korean Peninsula.