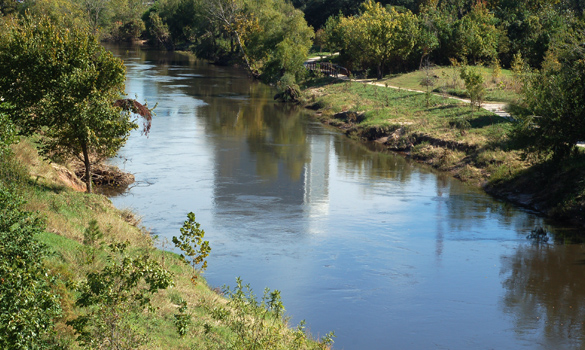 (Above: A section of Buffalo Bayou running near downtown Houston. Photo: Michael Hagerty | Houston Public Media)
If you've been to the River Walk in San Antonio, you've seen — or even ridden — the barges that take tourists down the river. Well, last year, a Houston architecture and design company won a competition to design new boats, replacing the aging fleet.
Metalab Studio has created a new design for the river walk boats, and a few have already even gone into service.
We talk Joe Meppelink of Metalab Studio about that project, but we also ask him to contemplate why Houston doesn't have a river walk. We have the bayous, of course, and there have been significant efforts to protect them. But could — or even should — we develop even a portion of them to be as touristy as San Antonio's River Walk?