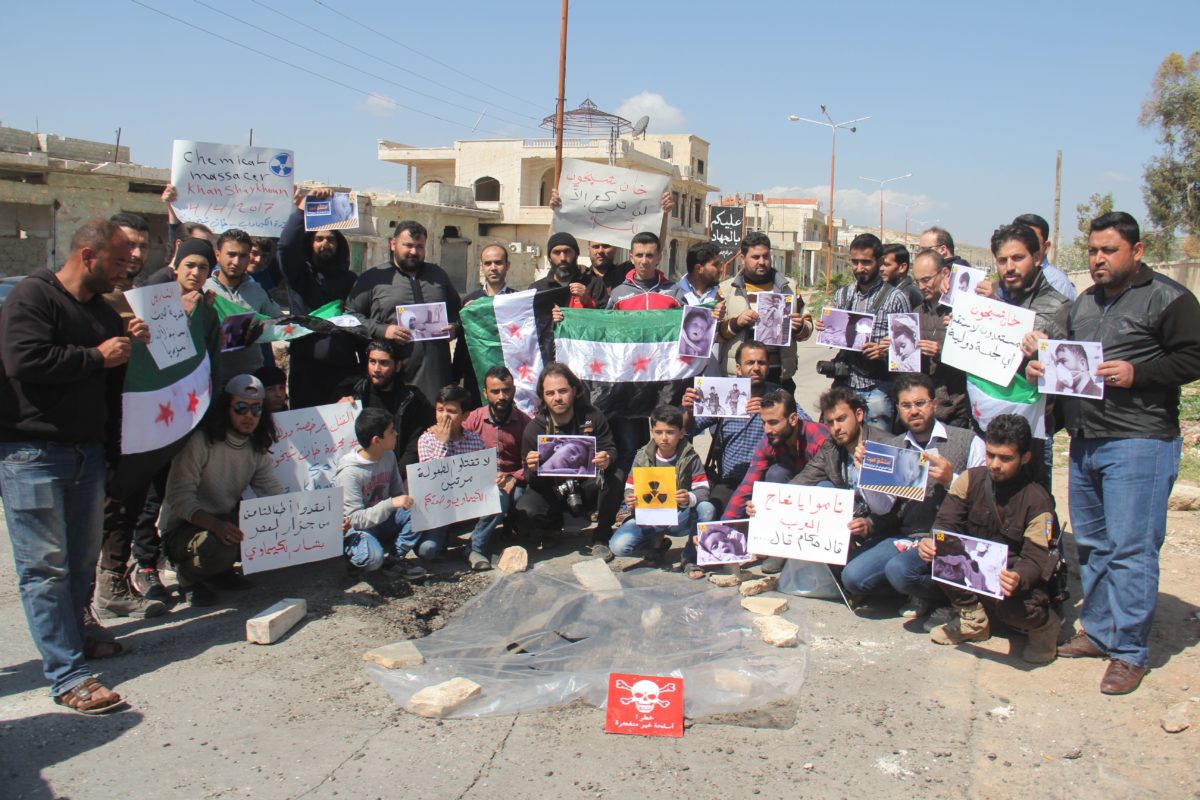 (Above: Syrian residents of Khan Shaykhun hold signs and pictures on Friday during a protest condemning a suspected chemical weapons attack on their town earlier this week. Photo: Getty Images)
Last week's chemical attack in Syria and the U.S. military response remind us of the violence Syrian people have lived with for years. It seems so disconnected to so many of us, but some of our friends and neighbors in Greater Houston have ties to Syria, and for them these violent geopolitical events hit all too personally.
We discuss what it's like to watch events like these play out from such a distance, knowing family or friends may be caught up in it, with Shireen Jasser, president of the Syrian American Council – Houston Chapter.