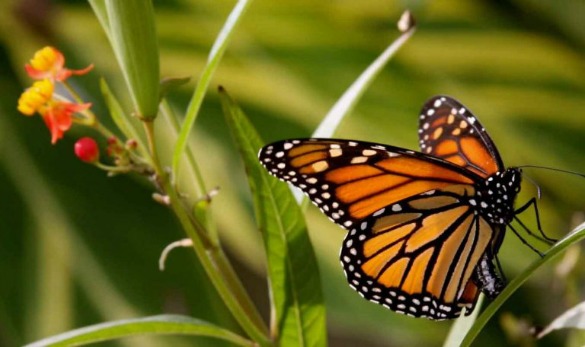 (Above: A monarch butterfly. Image Courtesy of Texan by Nature)
Dare to step outside of your air-conditioned world, and you'll find Houston offers a unique ecosystem, filled with interesting, creepy crawly things – insects of all manner of size and shape. Ever see one of our many-legged insect friends and wonder: "Just what is that thing?"
We try to shed some entomological light with the assistance Erin Mills, entomologist and director of the Cockrell Butterfly Center at the Houston Museum of Natural Science.