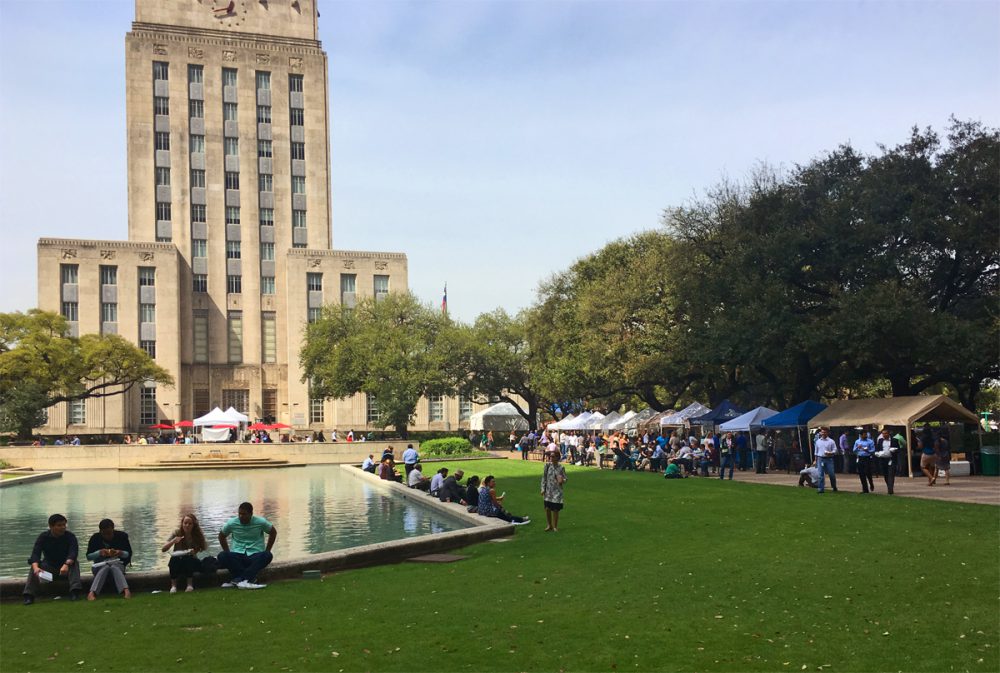 The City Hall Farmers Market is back for the spring season. Every Wednesday through June 28, more than 30 local farmers, food trucks and other vendors will be on hand outside City Hall with their products.
The market is just one of many farmers markets around the region that showcase people involved in the local food movement.
To get a better sense that growing scene, Michael Hagerty went downtown to check it out. He talked with representatives from Urban Harvest, which is behind several farmers markets in Greater Houston.
He also spoke with a local grower from Plant It Forward Farms, along with businesses that make products from locally sourced ingredients, such as Gulf Coast Honey Bee Farms, Panzarella Import Co., Good Cravings and Doggiee Snack Bar.