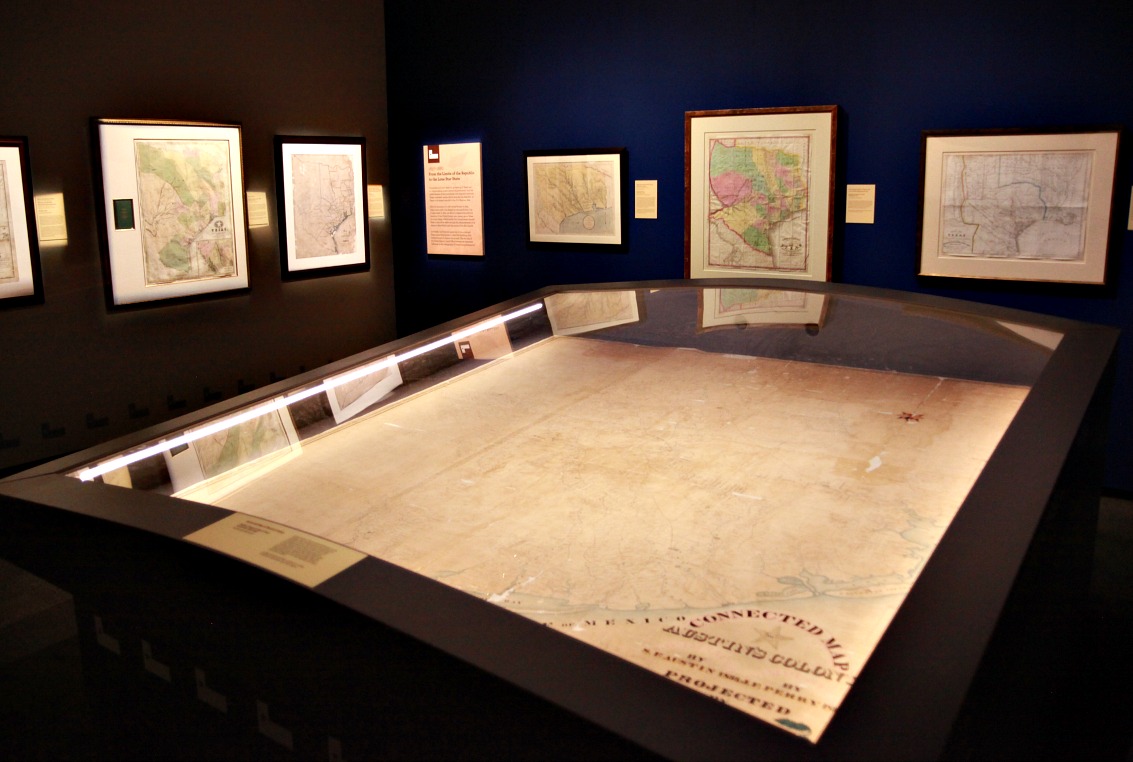 The Houston Museum of Natural Science is known for geodes and stars and dinosaurs, but a new exhibit aims to make cartography just as exciting as a Tyrannosaurus Rex.
Mapping Texas: From Frontier to the Lone Star State shows off 50 maps, dating from the sixteenth through the nineteenth centuries, that document the discovery of Texas by Spanish explorers, the birth of Texas with Stephen F. Austin's first colony, and the evolution of the physical and political boundaries of the state.
They might not necessarily "roar," but these important documents make plenty of noise on their own. Paige Phelps explores with James Harkins, the director of public services at the Texas General Land Office.
(Above: A map created by Stephen F. Austin to show the areas he wanted to colonize in present-day Texas. Photo: Paige Phelps, Houston Public Media)