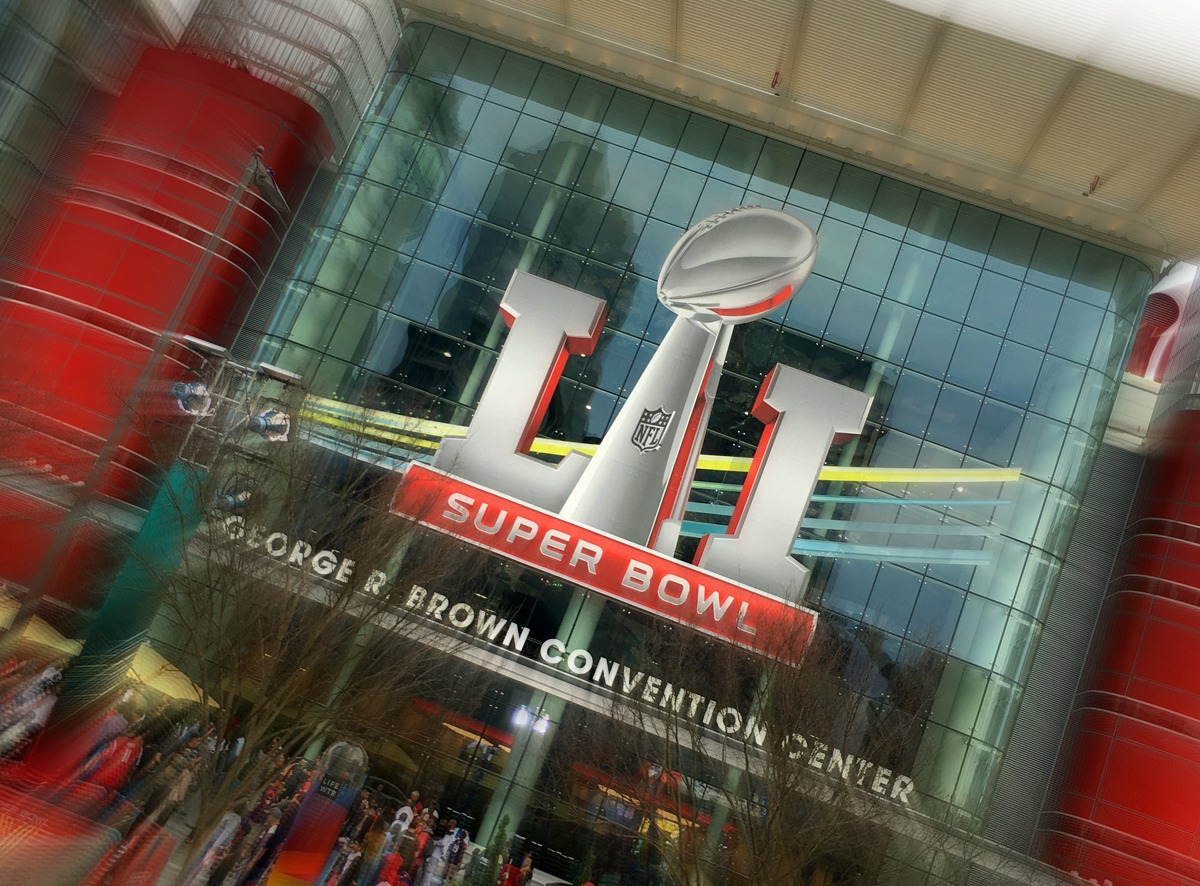 It's all over. Super Bowl 51 — Houston's big moment at the center of the sports universe that was years in the making – is in the books. As the teams, visitors and celebrities trickle out of town we ask: How'd Houston do? How did Houston perform as a host city?
The game itself will give us plenty to talk about, with the Patriots' historic comeback win. But what else stood out to you? How was Houston traffic? How did the city look on the national stage? Will there be much long-term impact of the big game rolling through town?
We get your thoughts and impressions along with our regular sports contributor, Jeff Balke, attorney and Texans blogger Steph Stradley, and Houston Chronicle columnist Lisa Gray.
Also this hour…
Mapping Texas
The Houston Museum of Natural Science is known for geodes and stars and dinosaurs, but a new exhibit aims to make cartography just as exciting as a Tyrannosaurus Rex. Mapping Texas: From Frontier to the Lone Star State shows off 50 maps, dating from the sixteenth through the nineteenth centuries, that document the discovery of Texas by Spanish explorers, the birth of Texas with Stephen F. Austin's first colony, and the evolution of the physical and political boundaries of the state. They might not necessarily "roar," but these important documents make plenty of noise on their own. Paige Phelps explores with James Harkins, the director of public services at the Texas General Land Office.
Sports Monday
Other than the historic Super Bowl comeback by Tom Brady and the New England Patriots on Sunday, what else has been going on in the Houston sports world? We check in on the Rockets and Astros — and the other recent developments in Houston sports — with Jeff Balke, who writes for Houstonia Magazine and Houston Press.
Houston Matters offers a free daily, downloadable podcast here, on iTunes, Stitcher and various other podcasting apps.