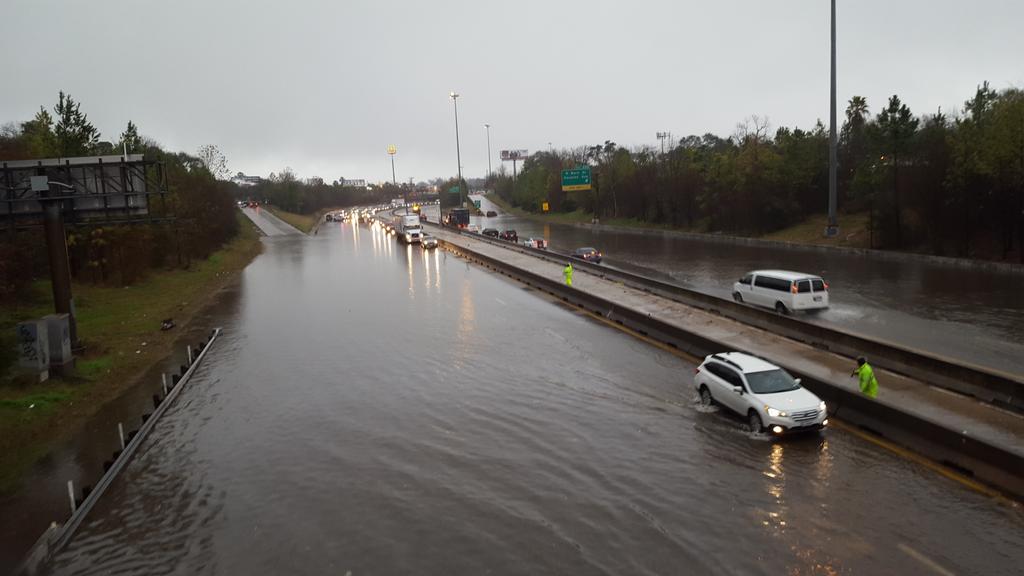 Sustained heavy rains brought flooding to many areas of Greater Houston today (Jan. 18, 2017). The Houston Fire Department reported dozens of water rescue calls on those roads, with flooded cars.
While it may shake out as less significant than the Tax Day flood — or other major weather events of recent years — we're once again reminded of how quickly our streets can become water-logged, and we brace for the possibility that neighborhoods used to flooding may once again have to assess and repair damage.
To discuss what happened today, we check in with Francisco Sanchez from the Harris County Office of Homeland Security and Emergency Management, Dan Reilly, meteorologist with the National Weather Service, and News 88.7 reporters in the field.
(Above: Flooding along I-45 at Main St. in Houston on Jan. 18, 2017. Photo: Gail Delaughter, Houston Public Media)