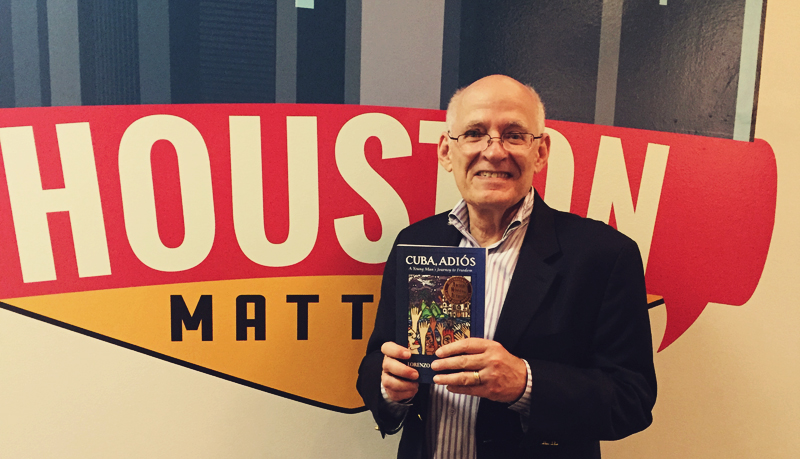 Houston resident Lorenzo Martinez talks about what being American means to him. Martinez was evacuated from Cuba as a young man when Fidel Castro came to power.
He tells his story in his book, Cuba, Adios: A Young Man's Journey to Freedom.
This segment is part of DiverseCity, a year-long initiative looking at what Houston's diversity really means for the city. We'll be examining how it connects or divides us and how it shapes the nation's fourth-largest city.
(Above: Houstonian Lorenzo Martinez is the author of "Cuba, Adios: A Young Man's Journey to Freedom," which tells the story of his escape from Cuba as a young man. Photo: Edel Howlin, Houston Public Media)
MORE:Â Houstonian Lorenzo Martinez Recalls Escaping Cuba As a Child (Houston Matters, Nov. 28, 2016)