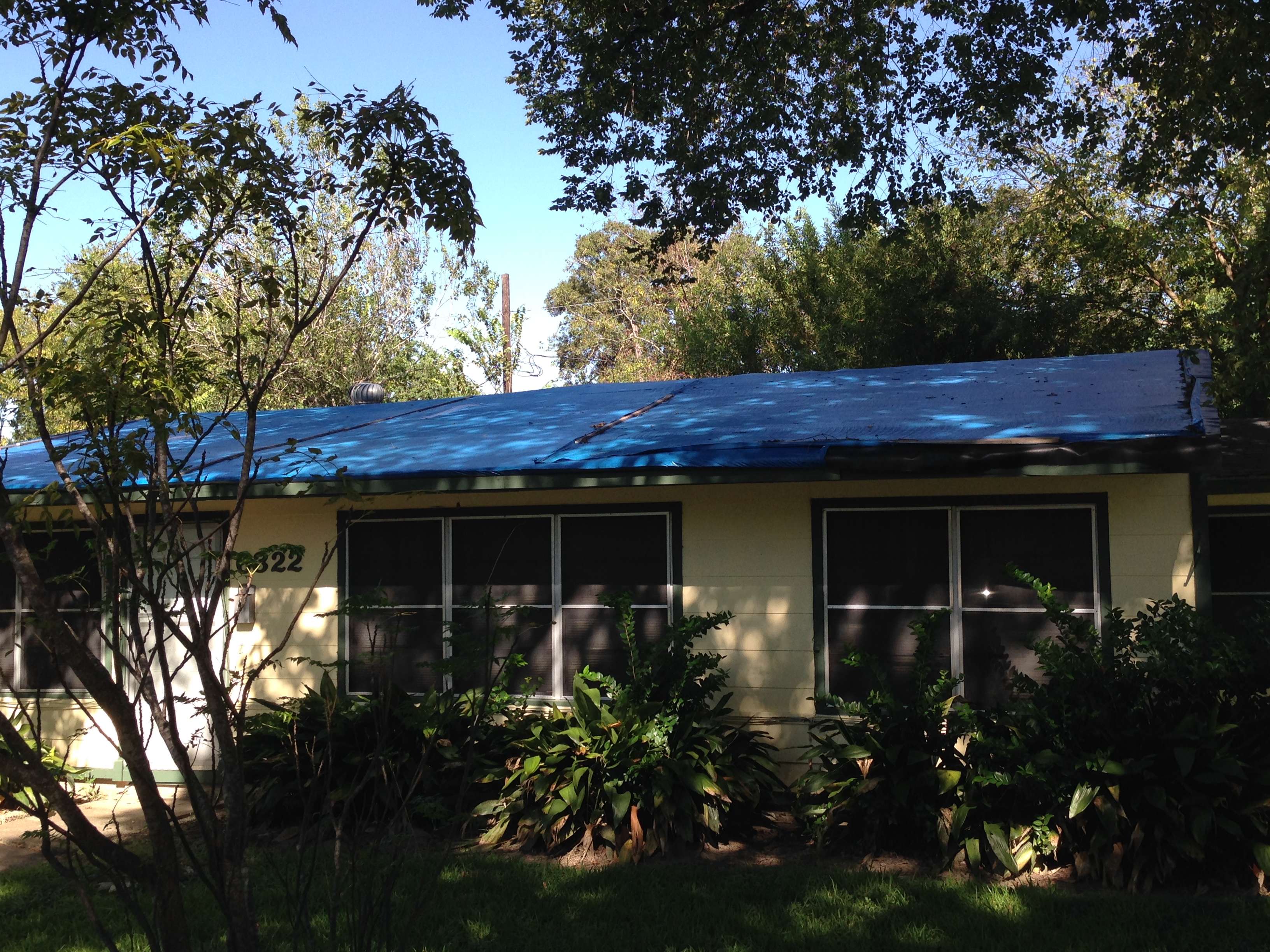 Back in 2008, Hurricane Ike damaged thousands of homes as it swept across the Houston region. Eight years later, hundreds of properties have still not been repaired. Many can be identified by the blue tarps on their roofs.
There are many factors causing delays on repairing these roofs. It's a complicated issue. And some of the issues have slowed down the process and eventually put it to a halt — issues like back taxes, confusion about ownership of the homes, or homeowners simply not completing the paperwork for assistance.
City leaders are exploring solutions to expedite repairs. According to the City of Houston's Housing and Community Development Department, as of Dec. 15, the city had approved repairs for 168 homes.
In the second installment of his two-part series, News 88.7 reporter Al Ortiz talks with Tom McCasland, the interim director of the City's Housing and Community Development Department, and John Henneberger, co-director of the Texas Low Income Housing Information Service, to get an understanding of the conditions and what it will take to expedite solutions.
(Above: Tarps covered the roof of Vallia Huff's home for eight years after Hurricane Ike. Photo: Al Ortiz, Houston Public Media)
MORE:
Blue Tarps Series Pt. 1 (News 88.7, Dec. 19, 2016)
Blue Tarps Series Pt. 2 (News 88.7, Dec. 20, 2016)