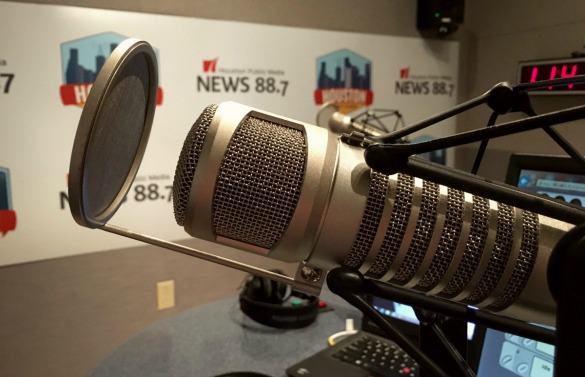 Today, we revisit a pair of conversations from 2014 about turning to – or away from – organized religion.
First, we meet Rev. Clay Lein, rector at St. John the Divine Episcopal Church in River Oaks, who was once a self-professed "angry atheist." He tells Craig Cohen how he found himself leading an Episcopal congregation in Greater Houston.
Then we hear from David McAfee, an Atheist who grew up going to church and studied religion in college. He tells Michael Hagerty how and when he knew he was an atheist, and what's it like revealing that to a family steeped in faith. McAfee is the author of several books, including: Mom, Dad, I'm an Atheist: The Guide to Coming Out as a Non-Believer.
EXTENDED CONVERSATIONS:
How a Former Atheist Became an Episcopal Minister (Houston Matters, Nov. 19, 2014)
Mom, Dad, I'm an Atheist: A Conversation with David McAfee (Houston Matters, Nov. 20, 2014)