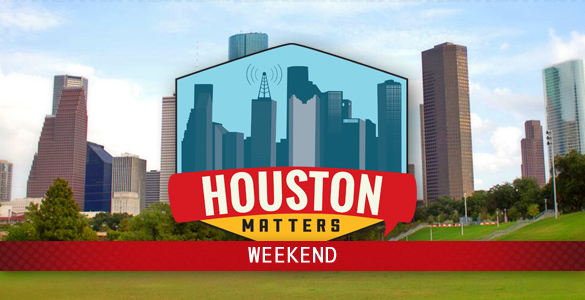 Much is made about Houston's lack of zoning. But Matthew Festa, a law professor from South Texas College of Law Houston, argues Houston doesn't really look that different from most other cities. On this edition of Houston Matters Weekend, we talk with Festa, and others around town, about whether a variety of land rules, regulations and restrictions are essentially zoning by other means.
Also this hour…
Another "Genius" Grant Winner
In September (2016), Houston gained its third resident genius. That is Dr. Rebecca Richards-Kortum, a bioengineering professor at Rice University who was awarded the MacArthur Fellowship, commonly known as the "genius grant." Richards' work looks simple to the naked eye. Her program Beyond Traditional Borders, which she co-founded, and 360º Institute for Global Health at Rice, partners with several of the top hospitals here and around the world to identify and produce technology that will reach unmet health needs globally.
When Richards-Kortum got the call from the MacArthur Foundation, she initially thought it was a telemarketing call. Houston Public Media's Edel Howlin sat down with her to learn just what the title of genius actually means but began by asking about the impact of Richards-Kortum's trip to Malawi years ago — the source of the ideas that led to her winning the grant.
A Trip to the Dog Park
Then, on Jan. 17, 2015 Houston's new Johnny Steele Dog Park, just off Allen Parkway near Montrose, opened to the public. The park is two acres and features plenty of frolicking space and ponds. Paige Phelps, along with her dog Pete, took an afternoon to check out the park and see what all the hype is about.
The History of Houston Graffiti
Finally, in 2015, University of Houston student Nimra Haroon noticed the wild colors and designs on the walls of some Houston buildings, and — as a history student — she decided to learn more about the history of Houston graffiti. So she rode along with four of the city's most iconic artists. Haroon then wrote about the experience in Houston History, a University of Houston publication. A portion of that essay profiles one of those artists, known as GONZO247, whom Nimra calls "the king of Houston graffiti." We present Nimra Haroon and GONZO247 sharing their thoughts on Houston's graffiti culture.
Houston Matters Weekend airs every Saturday at 1 p.m. on News 88.7. If you have questions or comments about something you hear, e-mail us at talk@houstonmatters.org. | News 88.7 Program Lineup