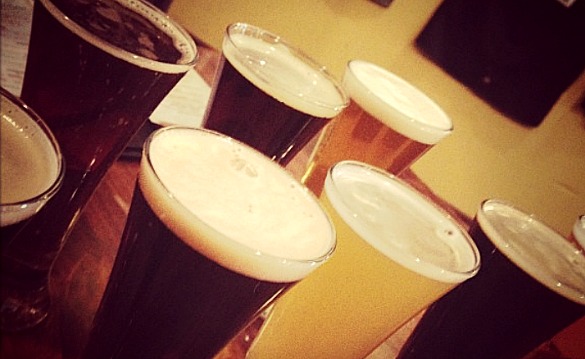 This morning (Nov. 3, 2016), the Houston Business Journal reported one of Houston's fastest-growing breweries — Karbach Brewing Company — is being acquired by Anheuser-Busch InBev, Budweiser's parent company.
Perhaps this was inevitable. Some in the local brewing industry have been worried we'd reached "peak beer" in Houston, with 17 breweries operating in the region.
Even after Karbach's acquisition, some wonder if it's too much competition for craft beer — that there won't be enough customers for all of them to thrive. Besides which: just because beer is brewed locally doesn't automatically mean it's any good.
We discuss the state of the craft beer industry in the region. We welcome your questions and comments for Brock Wagner, founder and brewer at St. Arnold Brewing Company, Ronnie Crocker, who writes about beer for the Houston Chronicle, and Ned Davis, the co-founder of Under the Radar Brewery.
MORE:
Texas Brewers Battle Over How Beer is Distributed (Houston Matters, April 7, 2015)
Craft Beer 101 From the Hay Merchant's Kevin Floyd (Houston Matters, Oct. 17, 2014)