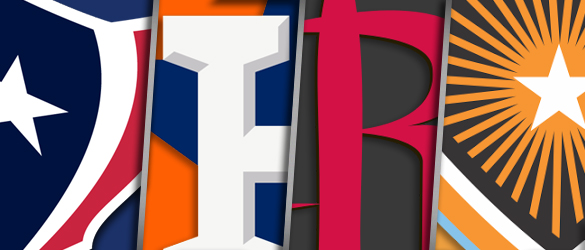 SMU upset the UH Cougars 38-16 in college football Saturday (Oct. 22, 2016). We discuss what went wrong for the now 6-2 Cougars with Jeff Balke, who writes for the Houston Press and Houstonia Magazine, and joins us most Mondays to discuss developments in Houston sports.
We also turn our attention to tonight's Monday Night Football game between the Houston Texans and the Denver Broncos and preview the upcoming Houston Rockets basketball season.
We also give a nod to the Chicago Cubs' first visit to the World Series since 1945. (And not just because Houston Matters' Senior Producer Michael Hagerty is a lifelong Cubs fan. Though, yes, a little bit because of that).