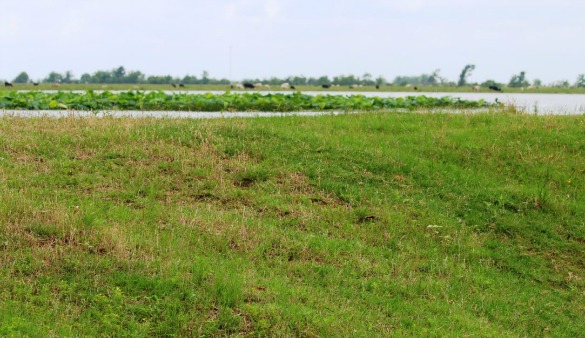 We try all sorts of things to mitigate flooding — from limits and controls on development to improving storm water drainage capacity to other ways of maintaining and improving existing drainage systems and flood control structures.
But there's another piece of the puzzle: what you might call natural defense, or "green infrastructure." In essence, one way to reduce the risk of flooding in certain areas is to leave some prairies and bayous alone, to grow grasses that absorb more water or oyster reefs that fend off storm surge.
Deborah January-Bevers is the president and CEO of Houston Wilderness, a proponent of green infrastructure. She tells Houston Matters producer Paige Phelps about the concept.
(Above: Flooding along the Katy Prairie. Photo: Dave Fehling, News 88.7)