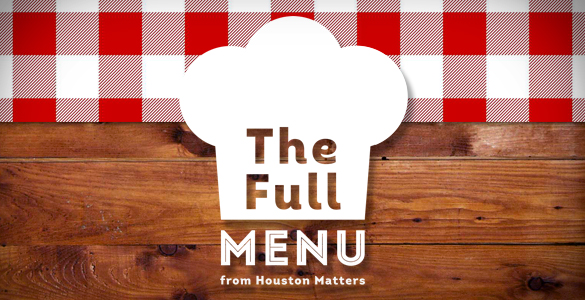 Houston Restaurant Weeks, or HRW, began in 2003 as a way to help boost business in August – a normally quiet month for the restaurant industry – and to benefit the Houston Food Bank.
It was created by local food talk show host Cleverley Stone and has grown from a one-week event into a month-long eating extravaganza. This year's event runs from Aug. 1 through Sept. 5, 2016.
To date, Houston Restaurant Weeks has raised more than $7.6Â million dollars and provided nearly 23 million meals for the Food Bank.
With a laundry list of restaurants taking part this year, we asked our group of Houston food writers to pick some of their favorites in this edition of The Full Menu. CultureMap Houston's Eric Sandler, Katharine Shilcutt of Houstonia Magazine and David Leftwich of Sugar and Rice Magazine talk about some of their favorites restaurants participating in the event and what dishes to try.
MORE: Eric, Katharine and David weigh in on the rare occasion of a Houston restaurant – Pondicheri – opening a new location in New York:
Establishments Mentioned in This Edition:
Houston Restaurant Weeks
Hugo's
Caracol
Backstreet Café
Henke & Pillot
Spindletop
Up
Vic & Anthony's
B&B Butchers & Restaurant
Tony's
Hunky Dory
Foreign Correspondents
Ritual
State Fare Kitchen & Bar
Bramble
Calabash Island Eats
Ray's Grill
Charivari Restaurant
Brennan's
Café Annie
51Fifteen
La Table
Rainbow Lodge
Andes Café
Indika
Pho & Crab Restaurant
Down House
Roost
Hubbell & Hudson
Fielding's Local Kitchen + Bar
Jaxton's Bistro
Song Kran Thai Kitchen
Urban American Kitchen
Les Mistral Restaurant