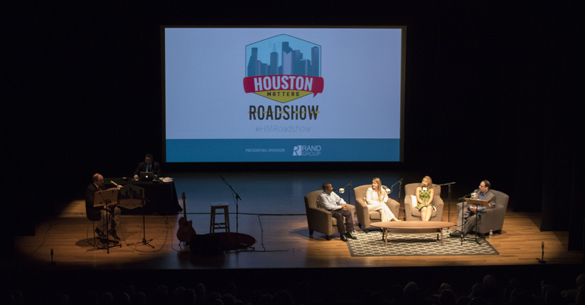 Houston's Museum District is home to 19 cultural institutions dedicated to the promotion of science, history, the arts and culture. We're home to America's sixth-largest art museum and to the nation's only museum primarily dedicated to the legacy of African-American soldiers. Our Museum District boasts centers for photography, art and contemporary craft.
On this special edition of Houston Matters — recorded in front of a live audience at the Asia Society Texas Center in Houston's Museum District — we discuss all that the Museum District has to offer.
Also this hour: A conversation with Houstonian and longtime tennis star Zina Garrison. A story from Ty Mahany. A Museum District edition of The Full Menu. A special edition of The Good, The Bad and The Ugly. And a performance from singer/songwriter Tony Henry.