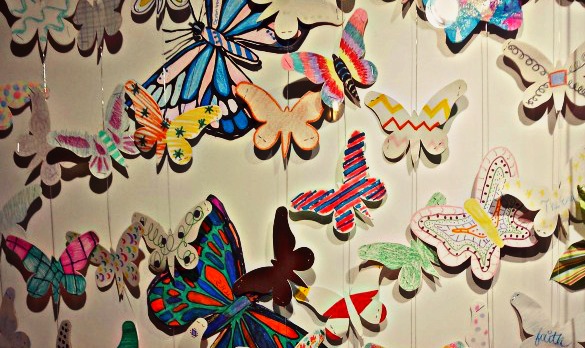 The Butterfly Project is a 20-year-long art initiative that started with a group of Houston teachers who wanted to commemorate the 1.5 million children whose lives were lost during the Holocaust.
Houston Matters producer Maggie Martin visited the exhibit at Memorial Hermann-Texas Medicial Center with Dr. Kelly Zúñiga, executive director of Holocaust Museum Houston.
Zúñiga explains the project stems from a child named Pavel Friedman, who was a prisoner at the Theresienstadt Concentration Camp and wrote a poem called The Butterfly.
MORE:
The Butterfly Project (Holocaust Museum Houston)