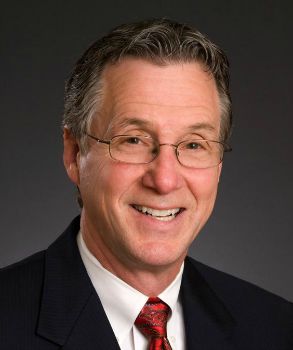 Earlier this month, during his first State of the City speech — and on the heels of catastrophic flooding in mid-April — Houston Mayor Sylvester Turner appointed former city council member
Steven Costello as the city's "flood czar."
Costello hopes the city's "Rebuild Houston" infrastructure program can help address flooding. We find out how and welcome your questions for Steve Costello on this edition of Houston Matters.
Also this hour:
"Hola Houston" Marketing Campaign Designed to Draw More Tourists from Mexico
Houston tourism officials say Mexico is Houston's number one international market, bringing in nearly two million visitors a year. But Visit Houston wants to attract even more visitors from Mexico, and that's why they're launching a marketing campaign called "Hola Houston." Jorge Franz, senior vice president of tourism for Visit Houston, talks with Maggie Martin about the effort.
City Budget, Testing Lawsuit, and Beer: The Good the Bad and the Ugly of Houston News
A lot can happen in a week: some of it good, some of it bad, and some of it downright ugly. When faced with intriguing developments in the week's news, we turn to our rotating "non-expert" panel to parse The Good, The Bad and The Ugly of it all. Today, Mary Flood, Charles Kuffner and Tamara Tabo discuss the city budget, a lawsuit over the STAAR exam and the Chicago Tribune's reaction to news that Houstonians purchase more beer than Chicagoans.
Newsweek Profiles a Houstonian in 1966…and Again in 2016
Few of us would want to answer for something we once said as a teenager – whether that was in the recent past or decades ago. But that's just what lifelong Houstonian Laura Degan was asked to do. Degan was profiled in 1966 for a Newsweek cover story examining the lives of America's youth. Recently, the (now online) publication returned to ask her to reflect on her life then… and now. She tells Houston Matters Michael Hagerty about the experience.
Houston Matters offers a free daily, downloadable podcast here, on iTunes, Stitcher and various other podcasting apps.