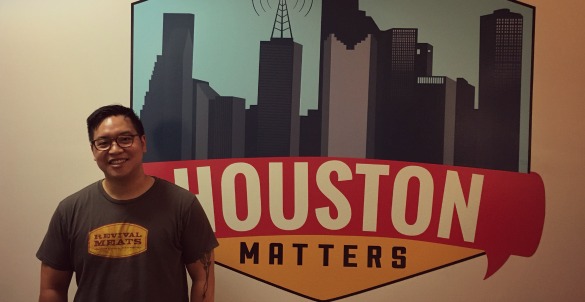 For the third time, a Houston chef has won the James Beard "Best Chef Southwest" Award. Established in 1990, James Beard awards are generally considered the culinary equivalent of the Oscars.
Justin Yu of Oxheart won the award at the James Beard Foundation Gala in Chicago on May 2.
It was Yu's third time as a finalist for the award. Chris Shepherd of Underbelly won in 2014 and chef Robert Del Grande won in 1992.
We talk with Justin Yu about winning the award and his culinary development.
(Above: Chef Justin Yu of Houston's Oxheart restaurant. Photo: Michael Hagerty, Houston Public Media)