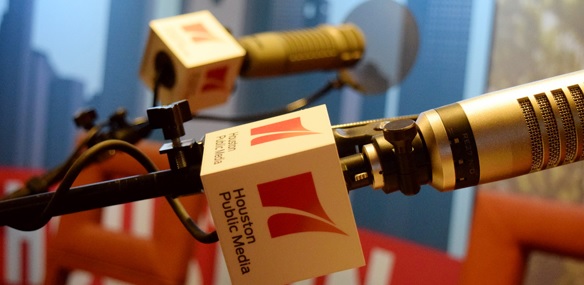 A Flash Flood Watch remains in effect in the Houston area until 7:00 p.m. Wednesday, as some areas in Greater Houston may receive 2-to-4 more inches of rain (and perhaps more, depending on the speed of storms today and tonight). Meanwhile, the region is beginning to get a fuller picture of the damage wrought by the storms and flooding this week. Law enforcement confirmed seven flood-related deaths in Harris and Waller Counties. Harris County officials confirm 744 homes and 400 apartments have been flooded as a result of this week's storms – that number is expected to rise.
As the region begins to assess and recover, on this edition of Houston Matters, we discuss what volunteer efforts are already under way, and how Houstonians can help one another.
And, a year ago today, Brenham-based Blue Bell Creameries voluntarily pulled all of its products off store shelves after samples tested positive for listeria. We talk with Mark Collette, investigative reporter for The Houston Chronicle, about what's happened in the year since.
MORE: Former Blue Bell Employees Speak Out (Houston Matters, September 16, 2015)