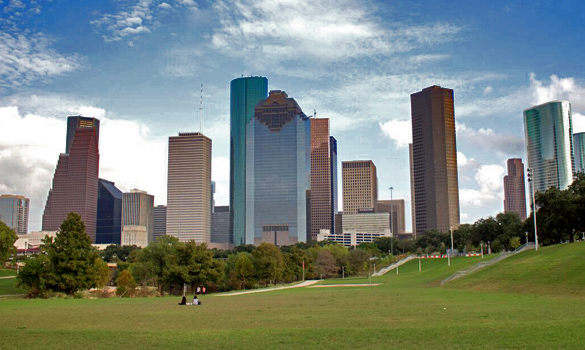 South Padre Island, Cancun, Fort Lauderdale – they're traditional spring break destinations, and each year they draw crowds.
But according to the travel site Orbitz, some unexpected cities are seeing enormous growth in hotel bookings in March and early April, including exotic and romantic locales like Panama City, Dublin, Paris, and....Houston?
Yep, according to Orbitz, Houston has seen 60 percent growth in such bookings over the last five years at this time of year. But is that just a function of a region experiencing population growth — and therefore, giving more people more relatives and friends to visit here? Or is there some other reason Houston might actually be, for some, a welcome spring break destinatio
Is it possible that the positive press Houston began to receive a few years ago has begun to remind some Americans in northern climes that we exist as a warm weather escape in late winter? Or is this just a statistical anomaly, or click bait on Orbitz' part?
We discuss this phenomenon with A.J. Mistretta, senior public relations manager with Greater Houston Convention and Visitors Bureau, and Barry Shank, chair of the Hotel & Lodging Association of Greater Houston.
(Photo: Derek Stokely, Houston Public Media)
MORE:
Houston is a Growing Spring Break Destination (Houston Chronicle, March 1, 2016)
2016 Trending Spring Break Destinations (Orbitz.com, Feb. 22, 2016)