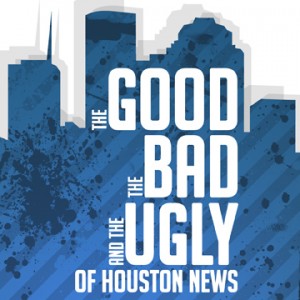 A lot can happen in a week. Some good, some bad, some ugly. When faced with intriguing developments in the week's news, we turn to our rotating panel of "non-experts" to parse The Good, the Bad, and the Ugly of it all.
On this week's panel: Joe Holley, "Native Texan" columnist for the Houston Chronicle; attorney Mark Bennett, who writes the "Defending People" blog; and Eric Tung, Social Media Manager for BMC Software.
We discuss the city's withdrawal of subpoenas of five pastors tied to a lawsuit over the city's equal rights ordinance, Mayor Parker taking to Twitter to vent about DPS driver's license procedures, and the resurfacing this week of the issue of red light cameras in downtown Houston.