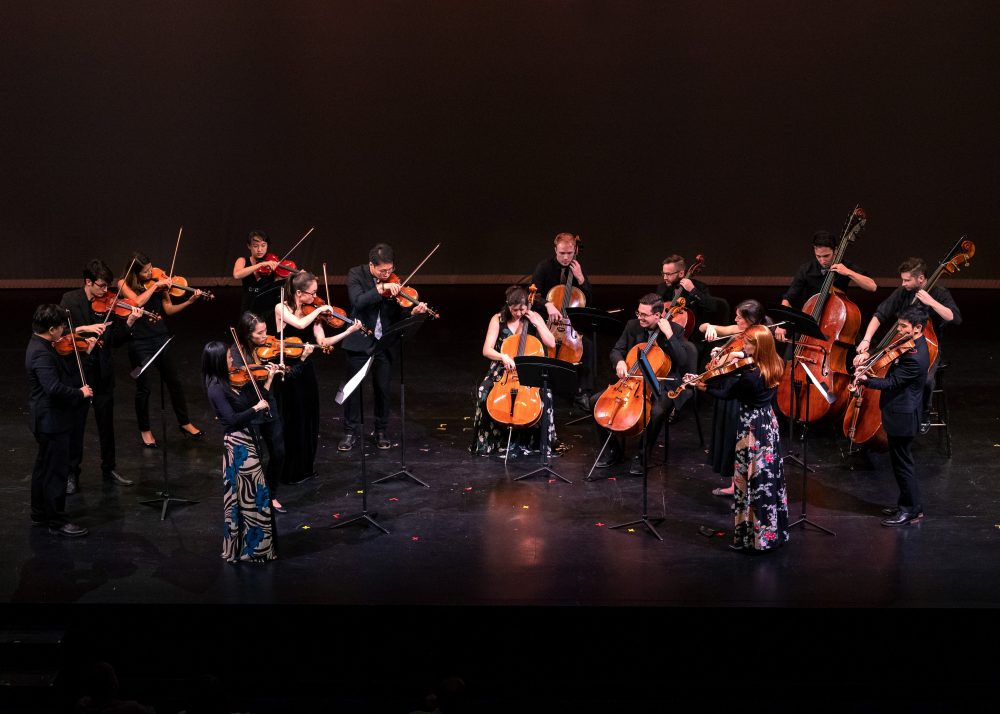 On this episode of Encore Houston, the Kinetic Ensemble presents a pair of world premieres–one by Nicky Sohn that reflects the winter storm of February 2021, and a string orchestra version of Patrick Harlin's The Wilderness Anthology.
Music in this episode:
NICKY SOHN: What Happens if the Pipes Burst?
PATRICK HARLIN: The Wilderness Anthology
PAUL NOVAK: a string quartet is like a flock of birds
LEO WEINER: Pastorale, Fantasy, and Fugue
Performance date: 10/9/2022
Originally aired: 10/27/2023
New episodes of Encore Houston air Saturdays at 10 PM, with a repeat broadcast Sundays at 4 PM, all on Houston Public Media Classical.