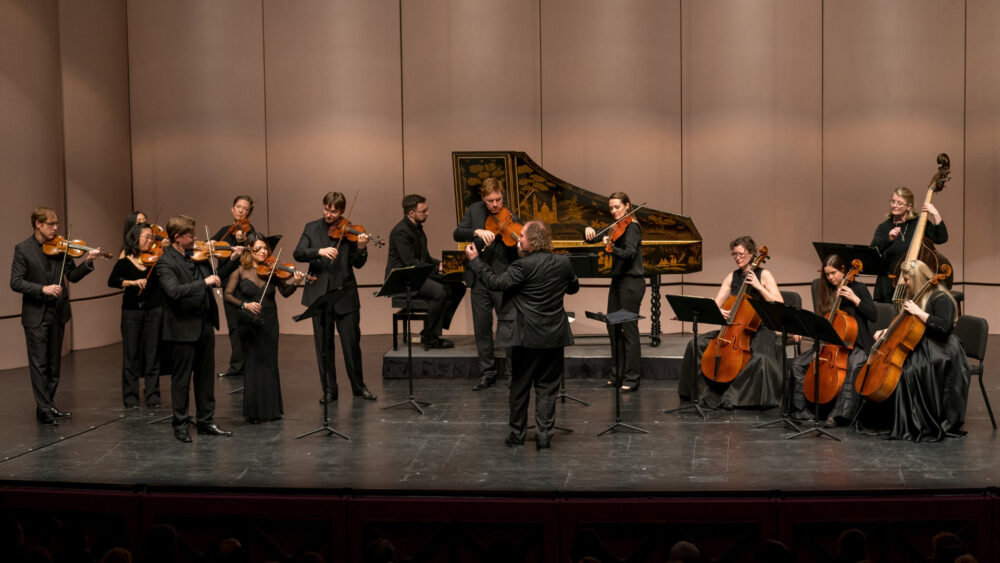 On this episode of Encore Houston, Mercury Chamber Orchestra presents a series of Baroque concerti featuring a variety of soloists.
Music in this episode:
GEORG MATTHIAS MONN: Harpsichord Concerto in G minor

Mario Aschauer, harpsichord

ANTONIO VIVALDI: Bassoon Concerto in E-flat major
VIVALDI: Concerto for cello and bassoon in E minor

Beiliang Zhu, cello
Nate Helgeson, bassoon

FRANCESCO GEMINIANI: Concerto Grosso in C major
GEORG FRIDERIC HANDEL: Concerto Grosso in A major, Op. 6, No. 11

Jonathan Godfrey, violin
Oleg Sulyga, violin
Beiliang Zhu, cello
Antoine Plante, conductor

Performance date: 2/13/2021
Originally aired: 3/18/2023
New episodes of Encore Houston air Saturdays at 10 PM, with a repeat broadcast Sundays at 4 PM, all on Houston Public Media Classical.