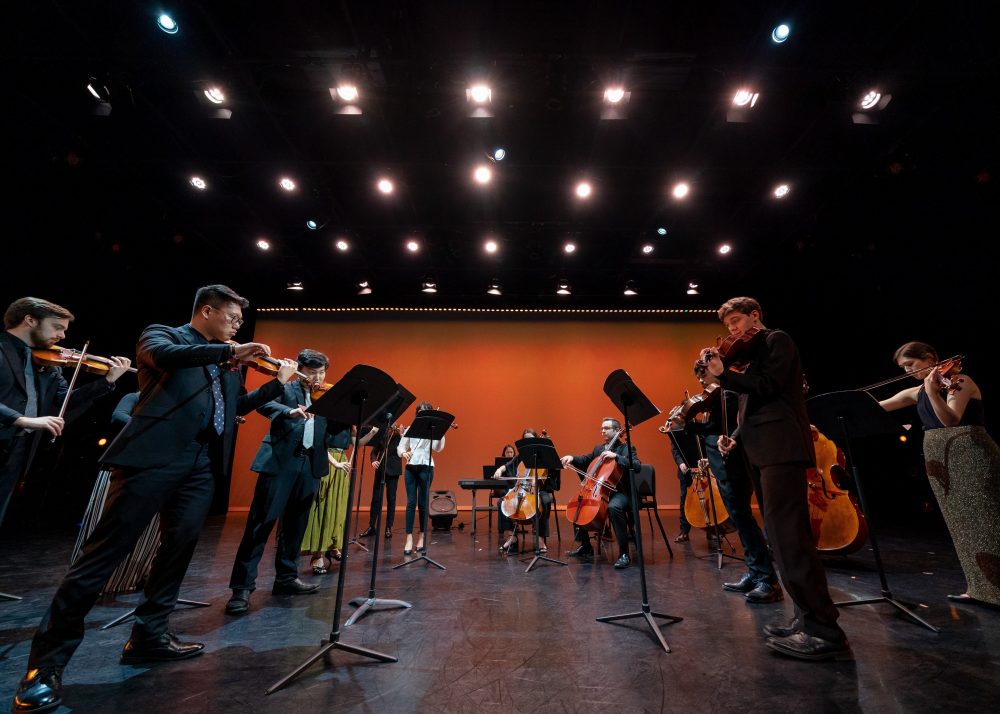 On this episode of Encore Houston, the conductorless string orchestra KINETIC reimagines the concerto with a world premiere by Anthony Brandt!
Music in this episode:
FELIX MENDELSSOHN: String Symphony No. 13 in C minor
ANTHONY BRANDT: Concerto/Five
MIKLÓ RÓSZA: Concerto for String Orchestra
Encore – ERKKI-SVEN TÜÜR: L'ombra della croce
Performance date: 3/22/2022
Originally aired: 10/1/2022
New episodes of Encore Houston air Saturdays at 10 PM, with a repeat broadcast Sundays at 4 PM, all on Houston Public Media Classical.