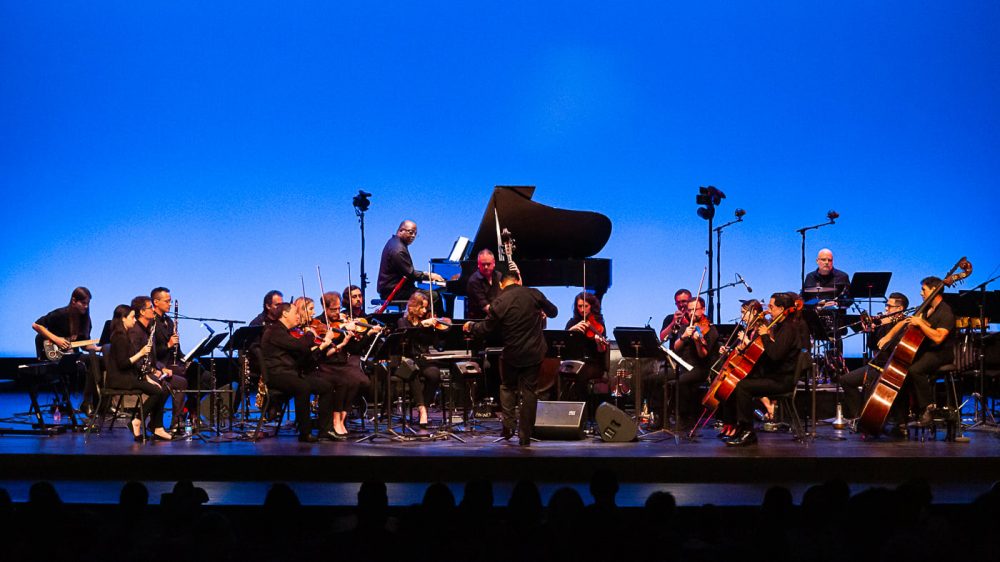 On this episode of Encore Houston, we feature a blend of classical and jazz music with strong Latin connections from Aperio, Music of the Americas, including the premiere of a new arrangement of Billy Strayhorn's Take the "A" Train, a song originally popularized by Duke Ellington.
Music in this episode:
ARTURO MÁRQUEZ: Danzon No. 2
TRADITIONAL, arr. Brady Lanier: Nobody Knows the Trouble I've Seen
TRAD., arr. Brady Lanier: Bye, Bye Blackbird
TRAD., arr. Ken Easton: Sweet Georgia Brown
BILLY STRAYHORN, arr. Ken Easton: Lush Life
STRAYHORN, arr. Drew Zaremba: Take the "A" Train
CHICK COREA: Spain
MICHAEL TORKE: Fiji
Conductor: Marlon Chen
Performance date: 6/18/2021
Encore – PAUL SCHOENFIELD: Café Music

Performance date: 2/12/2015

Originally aired: 10/23/2021
New episodes of Encore Houston air Saturdays at 10 PM, with a repeat broadcast Sundays at 4 PM, all on Houston Public Media Classical.
A previous version of this article incorrectly attributed Take the A Train to Duke Ellington and not Billy Strayhorn, the sole proprietor of the copyright. This has been corrected.