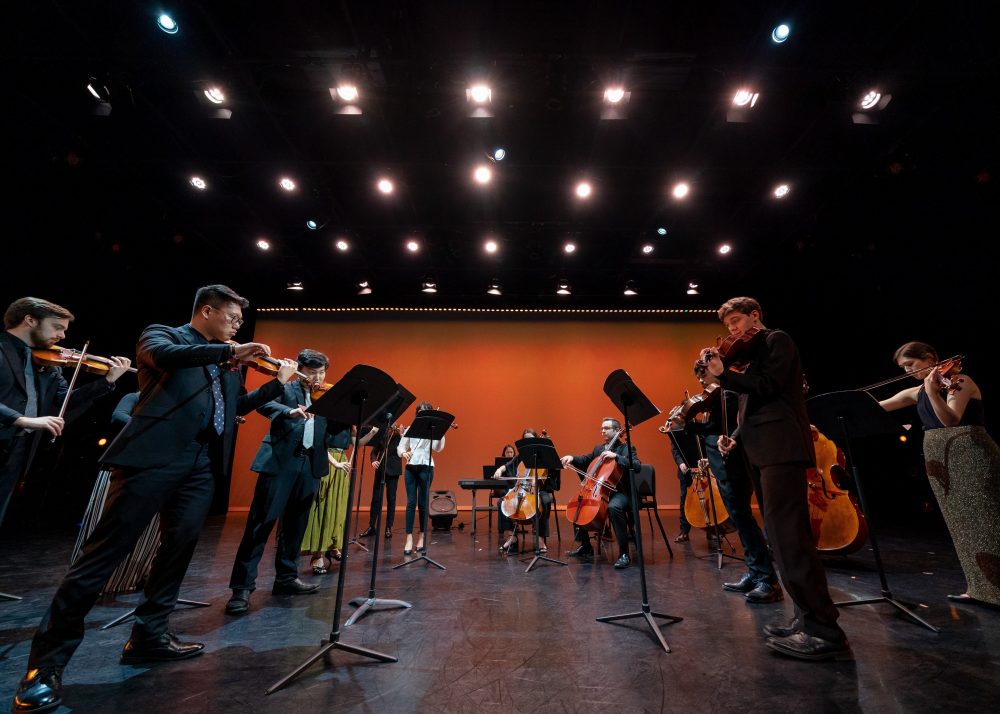 On this episode of Encore Houston, we feature two performances put on by the KINETIC ensemble during this past year, all with works by American composers.
Music in this episode:
JENNIFER HIGDON: Quiet Art

Performance date: 1/24/2021

HIGDON: "Breeze Serenade" from Dance Card
JOHN ADAMS: Shaker Loops
WILLIAM BOLCOM: The Graceful Ghost Rag
MICHAEL ABELS: Delights and Dances

Performance date: 6/6/2021

Encore – HEITOR VILLA-LOBOS: Bachianas Brasilieras No. 9

Performance date: 5/5/2019

Originally aired: 10/9/2021
New episodes of Encore Houston air Saturdays at 10 PM, with a repeat broadcast Sundays at 4 PM, all on Houston Public Media Classical.