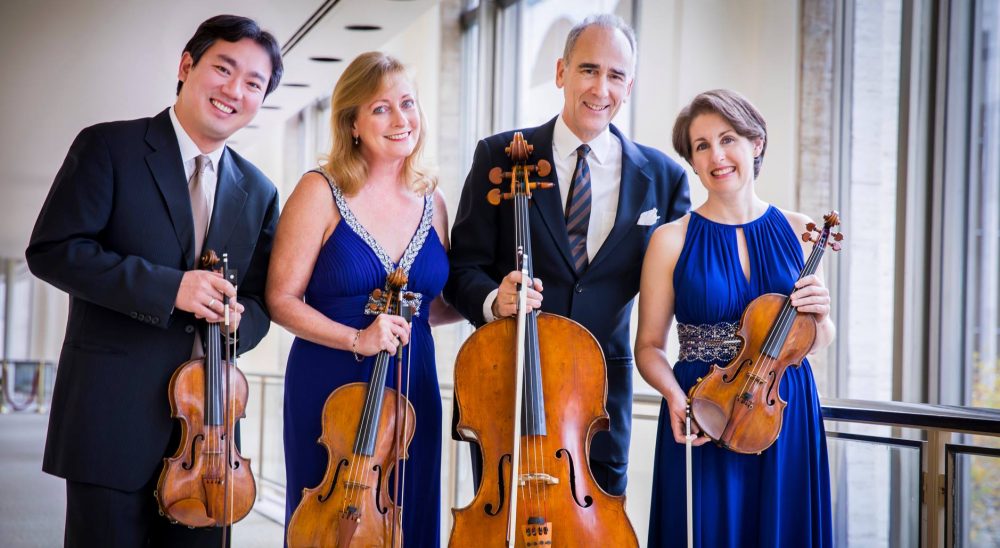 On this episode of Encore Houston, former Houston Symphony concertmaster Frank Huang returns to Houston with the New York Philharmonic String Quartet, hosted by Da Camera!
Music in this episode:
FRANZ JOSEPH HAYDN: String Quartet in D minor, Op. 76, No. 2
DMITRI SHOSTAKOVICH: String Quartet No. 9 in E-flat major
JOHANNES BRAHMS: String Quartet No. 2 in A minor

Frank Huang, violin
Sheryl Staples, violin
Cynthia Phelps, viola
Carter Brey, cello

Performance date: 3/29/2019
Originally aired: 7/3/2021
New episodes of Encore Houston air Saturdays at 10 PM, with a repeat broadcast Sundays at 4 PM, all on Houston Public Media Classical.