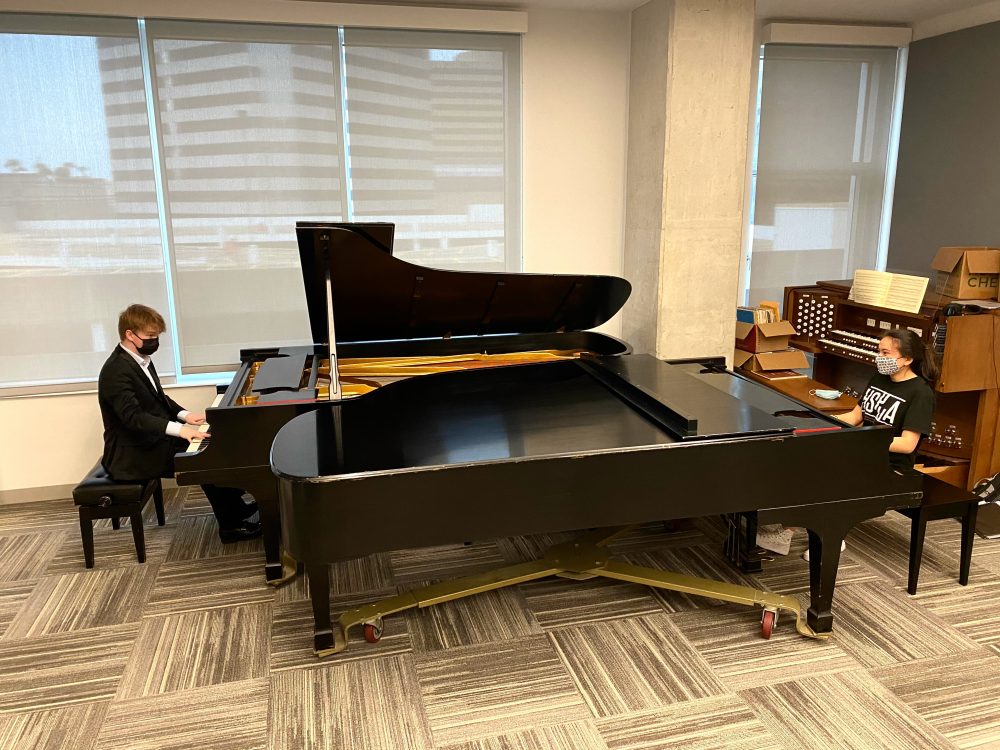 On this episode of Encore Houston, we feature the talents of the student musicians at the Kinder High School for the Performing and Visual Arts, with selections from the instrumental, vocal, piano, jazz, and mariachi programs!
Music in this episode:
HEINRICH ISAAC: Innsbruck ich muss dich lassen
GUSTAV HOLST: I Love My Love

Abrielle Rangel, soloist
Savannah Heximer, soloist

GABRIEL FAURÉ: Après un rêve

Abrielle Rangel, soloist
Hayden Miller, piano

CLARA SCHUMANN: Warum willst du and're Fragen?

Savannah Heximer, soloist
Hayden Miller, piano

ARCANGELO CORELLI: Sonata No. 2 in E minor, Op. 1 – I. Grave, II. Vivace

Lewis Painter, oboe
Alia Nadvoretskaya, oboe
Caeleigh Alexander, bassoon

EUGÈNE YSAŸE: Sonata for solo violin, Op. 27, No. 2 – I. Obsession – Prelude: Poco vivace
DAVID POPPER: Polonaise de Concert, Op. 14

Grace Pan, cello
Seki Sayaki, piano

Medley: Huapangos de Fuentes – El Toro Coquito – A la luz de los cocuyos – El hombre que yo amo – Petenera
MANUEL INFANTE: "Gracia" from Andalusian Dances for two pianos

Hayden Miller, piano
Kaysi Yearous, piano

FRANZ LISZT: Funèrailles from Harmonies poétiques et religieuses
JOSEPH KOSMA: Autumn Leaves
MILES DAVIS: Milestones

Kodey Saldana, saxophone
Ian Dessauer, piano
Marwan Ghonima, bass
Lawrence Turner, drums
New episodes of Encore Houston air Saturdays at 10 PM, with a repeat broadcast Sundays at 4 PM, all on Houston Public Media Classical.