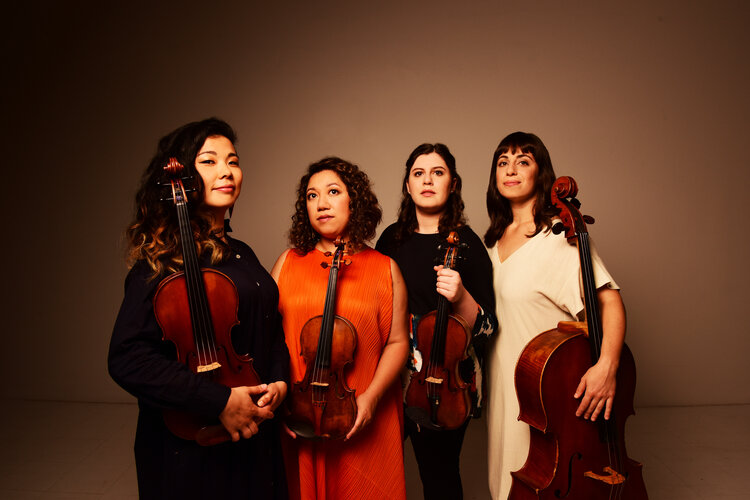 On this episode of Encore Houston, Da Camera hosts the Aizuri Quartet and a concert at the Menil Collection featuring a pair of Medieval and Renaissance arrangements as well as two radically different quartets between Haydn and Beethoven.
Music in this episode:
HILDEGARD VON BINGEN, arr. Alex Fortes: Columba aspexit
CARLO GESUALDO, arr. Alex Fortes: O tenebroso giorno and "Io parto" e non piú dissi
FRANZ JOSEPH HAYDN: String Quartet No. 49 in B minor, Op. 64, no. 2
LUDWIG VAN BEETHOVEN: String Quartet No. 14 in C-sharp minor, Op. 131

Emma Frucht, violin
Miho Saegusa, violin
Ayane Kozasa, viola
Karen Ouzounian, cello

Performance date: 1/27/2020
Originally aired: 1/30/2021
New episodes of Encore Houston air Saturdays at 10 PM, with a repeat broadcast Sundays at 4 PM, all on Houston Public Media Classical.