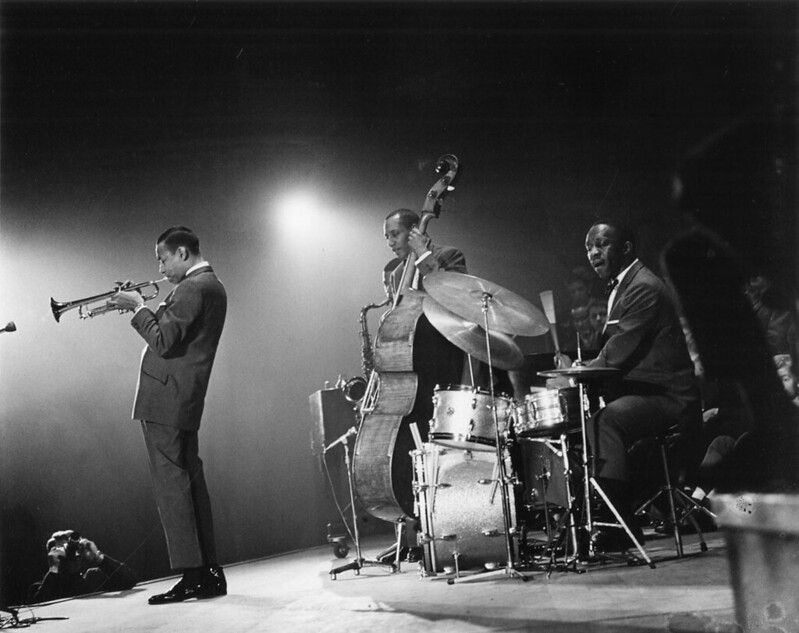 On this episode of Encore Houston, the Houston Jazz Collective hosts Bu's Jazz Messengers and Carrol-Simmons-Sparks for the 2020 Houston Jazz Festival, recorded live at Miller Outdoor Theater. The festival was a tribute to legendary jazz drummer Art Blakey!
Music in this episode:
LARRY YOUNG: Backup
MILES DAVIS: Four
SHELLEY CARROL: Many Moods of Don
RODGERS and HART: Falling in Love with Love
WAYNE SHORTER: Hammerhead
JJ JOHNSON: Lament
FREDDIE HUBBARD: Core
BOBBY TIMMONS: Moanin'
Featured musicians

Shelley Carrol, saxophone
Mark Simmons, drums
Bobby Sparks II, keyboard
Jay McK, bass
Andre Hayward, trombone
Horace Grigsby, vocals
Frank Lacy, trombone
Bobby Watson, saxophone
Valery Ponomarev, trumpet
Curtis Lundy, bass
Michael Palma, piano
Jerome Gillespie, drums

Performance date: 10/25/2020
Originally aired: 12/19/2020
New episodes of Encore Houston air Saturdays at 10 PM, with a repeat broadcast Sundays at 4 PM, all on Houston Public Media Classical.