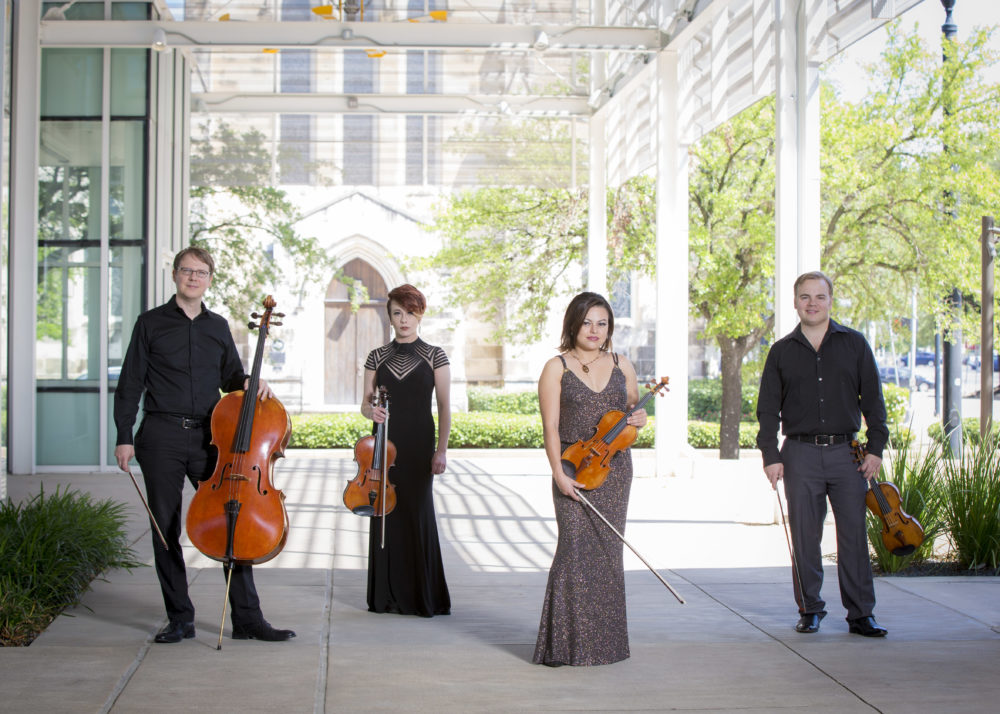 On this episode of Encore Houston, the Apollo Chamber Players invoke the folk styles of Venezuela with guest artists Baden Goyo and Eddy Marcano.
Music in this episode:
BADEN GOYO/FRANK QUINTERO/PABLO CAMACARO: Canciones Venezolanas
TRINO JIMENEZ: Dos Piezas Folclóricas Venezolanas
ALBERT HERNANDEZ/JIMENEZ/CAMACARO: Suite Venezolana
BÉLA BARTÓK: String Quartet No. 4
ALDEMARO ROMERO: Fuga con parajillo

Eddy Marcano, solo violin
Matthew Detrick, violin
Anabel Ramirez Detrick, violin
Whitney Bullock, viola
Matthew Dudzik, cello
Baden Goyo, piano
Sebastian Marcano, cuatro

Performance date: 1/25/2020
Originally aired: 8/8/2020
New episodes of Encore Houston air Saturdays at 10 PM, with a repeat broadcast Sundays at 4 PM, all on Houston Public Media Classical.