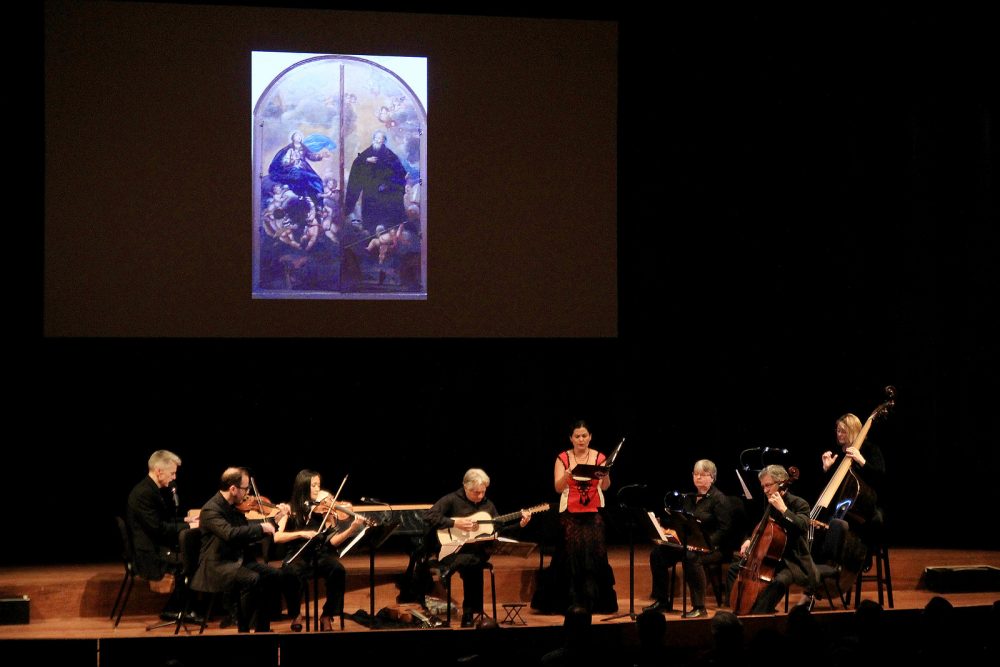 On this episode of Encore Houston, Ars Lyrica unites music and the life of Spanish artist Francisco Goya, performing works by composers who worked in Spain during his lifetime.
Music in this episode:
PADRE ANTONIO SOLER:

Apertura – Allegro
Entrada–Allegro Spiritoso

JUAN IRIBARREN:

Por aquel horizonte
Recitado–Aria

LUIGI BOCCHERINI: Pastorale from Quintet No. 4
ANONYMOUS: Polaca por Carlos IV
FRANCISCO COURSELLE: Lamentación 2 del Viernes Santo
BOCCHERINI:

Allegro con vivicitá from Quintet No. 6
Grave–Fandango from Quintet No. 4
Allegro Moderato from Quintet No. 7

FERNANDO SOR:

Las mujeras y cuerdas
Si dices que mis ojos
El que quisiera amando
Muchacha, y la verguenza
De amor en las prisiones

BOCCHERINI: Ritirata de Madrid from Quintet No. 8
SOR:

Prepárame la tumba
Cesa de atormentarme

BOCCHERINI: Allegro assai from Quintet No. 1
Featured musicians

Cecilia Duarte, mezzo-soprano
Richard Savino, guitar

Performance date: 2/22/2020
Originally aired: 7/18/2020
New episodes of Encore Houston air Saturdays at 10 PM, with a repeat broadcast Sundays at 4 PM, all on Houston Public Media Classical.