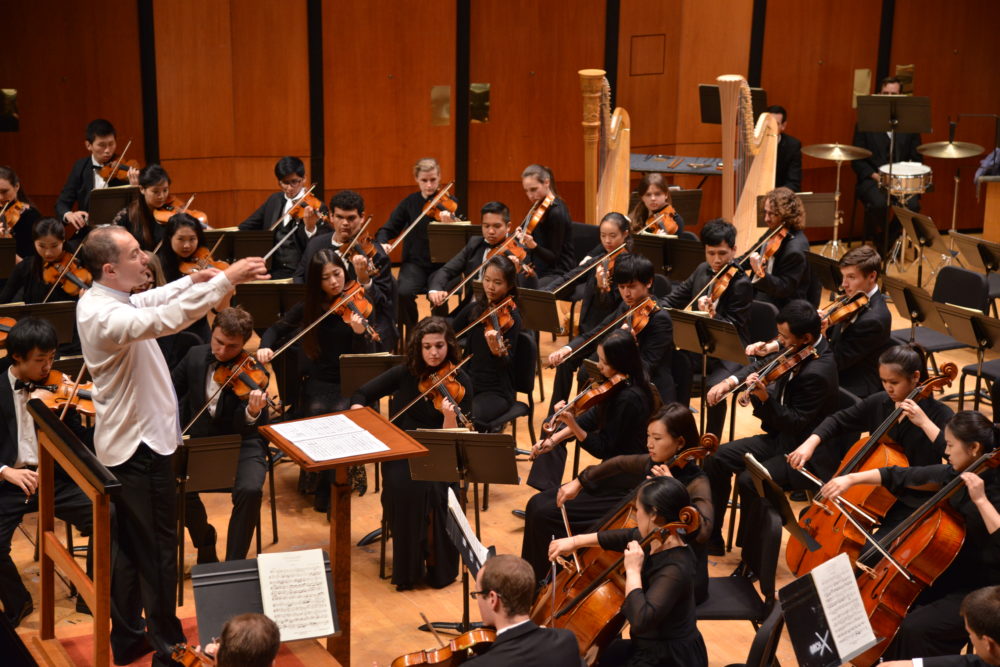 On this episode of Encore Houston, we go back to a 2011 performance from the Texas Music Festival, featuring a piece inspired by Tibetan Buddhism and a monster of a late Romantic symphony.
Music in this episode:
CHRISTOPHER THEOFANDIS: Rainbow Body
ANTON BRUCKNER: Symphony No. 7 in E major

Carl St. Clair, conductor

Performance date: 6/25/2011
Originally aired: 6/20/2020
New episodes of Encore Houston air Saturdays at 10 PM, with a repeat broadcast Sundays at 4 PM, all on Houston Public Media Classical.