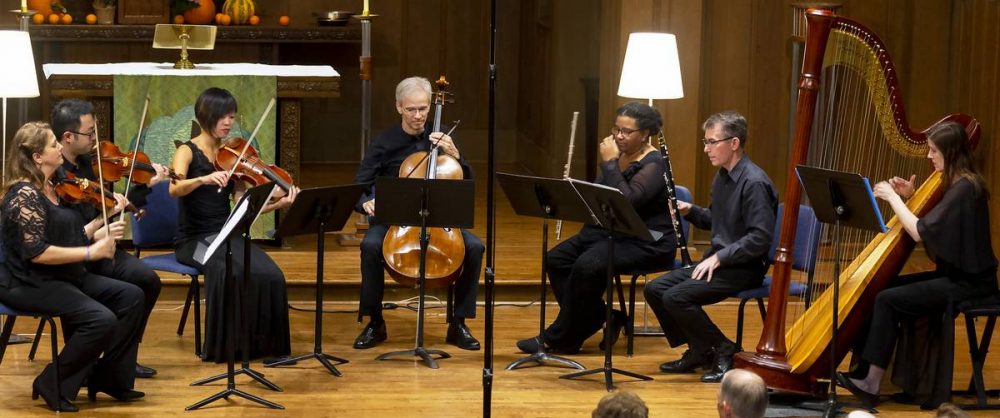 On this episode of Encore Houston, the ensemble grows and grows as musicians from the St. Cecilia Chamber Music Society take on duos, a quartet, and a septet for varying combinations of flute, clarinet, and strings.
Music in this episode:
KASPAR KUMMER: Duo for flute and clarinet
HEITOR VILLA-LOBOS: Choros No. 2
WOLFGANG AMADEUS MOZART, arr. Albert Andraud: "Poco adagio" from Symphony No. 36
ROBERT MUCZYNSKI: Duos for flute and clarinet
VILLA-LOBOS: Assobio a Jato
MOZART: Flute Quartet in A major
MAURIC RAVEL: Introduction and Allegro

Laurie Meister, harp
Judy Dines, flute
Christian Schubert, clarinet
Sophia Silivos, violin
Boson Mo, violin
Jarita Ng, viola
Christopher French, cello

Performance date: 10/15/2019
Originally aired: 06/13/2020
New episodes of Encore Houston air Saturdays at 10 PM, with a repeat broadcast Sundays at 4 PM, all on Houston Public Media Classical.