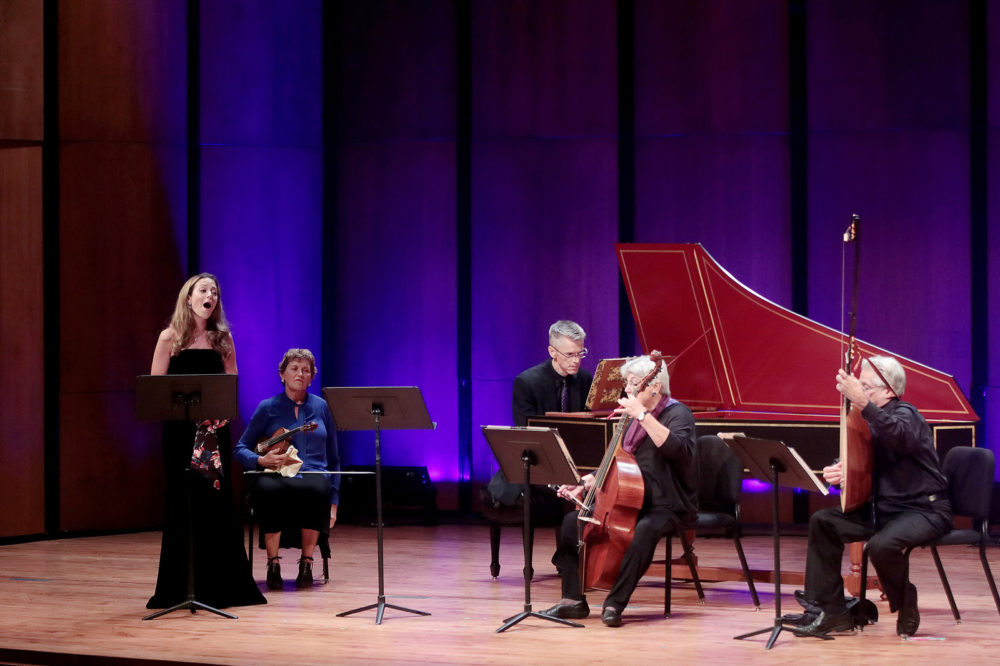 On this episode of Encore Houston, we celebrate some musical gifts with Ars Lyrica. Their concert "Re-Gifting With Royalty" featured works from J.S. Bach and François Couperin, two major composers of the 17th to 18th century in Germany and France, respectively.
Music in this episode:
JOHANN SEBASTIAN BACH: Brandenburg Concerto No. 5 in D major, BWV 1050
FRANÇOIS COUPERIN: Excerpts from Concerts Royaux and Airs serieux
COUPERIN: La Sultane
BACH: Brandenburg Concerto No. 6 in B-flat major, BWV 1051
BACH: Non sa che sia dolore, BWV 209

Lauren Snouffer, soprano
Colin St-Martin, flute
Elizabeth Blumenstock, violin
Matthew Dirst, conductor and keyboard

Performance date: 9/21/2018
Originally aired: 12/22/2018
New episodes of Encore Houston air Saturdays at 10 PM, with a repeat broadcast Sundays at 4 PM, all on Houston Public Media Classical.