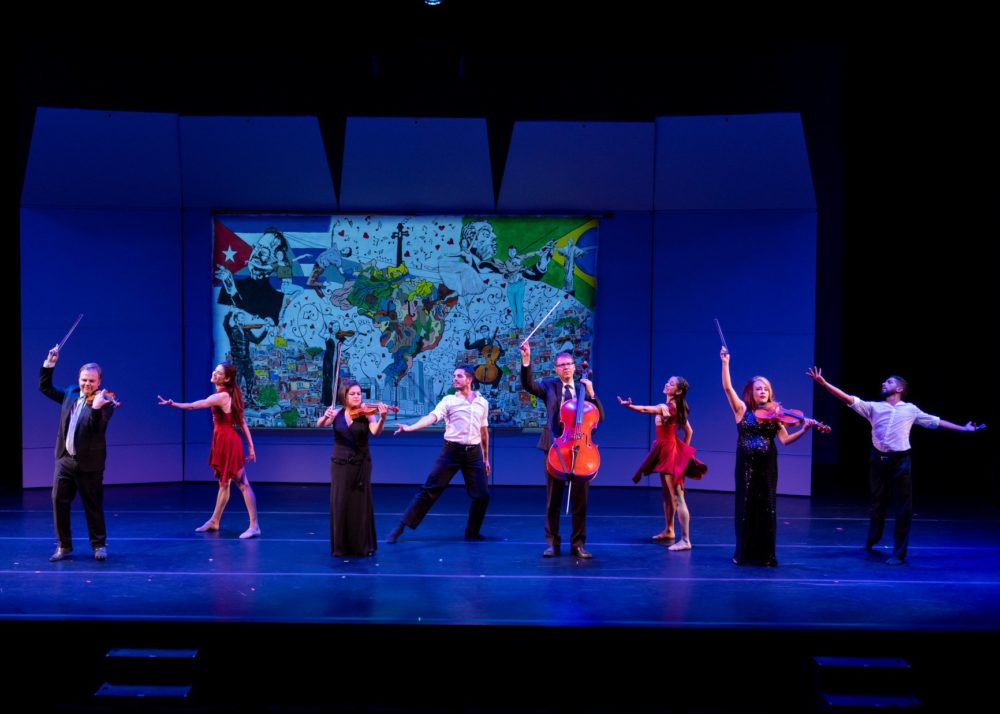 On this episode of Encore Houston, the Apollo Chamber Players celebrate Brazilian culture with their concert from September 2018: "Brazilian Beats." The performance includes the premiere of their 15th 20×2020 commission, written by Leo Brouwer, as well as excerpts of Brazilian string quartets choreographed with dance.
Music in this episode:
MARCELO ZARVOS: Nepomuk's Dances
LEO BROUWER: String Quartet No. 6 (world premiere–20×2020 commission No. 15)
HEITOR VILLA-LOBOS: Selections from String Quartets Nos. 6, 5, and 1
BROUWER: Selections from String Quartet No. 3
ERNESTO LECUONA: "Malagueña" from Suite Andalucia
Performance dates: 9/29/2018
Originally aired: 12/8/2018
New episodes of Encore Houston air Saturdays at 10 PM, with a repeat broadcast Sundays at 4 PM, all on Houston Public Media Classical.