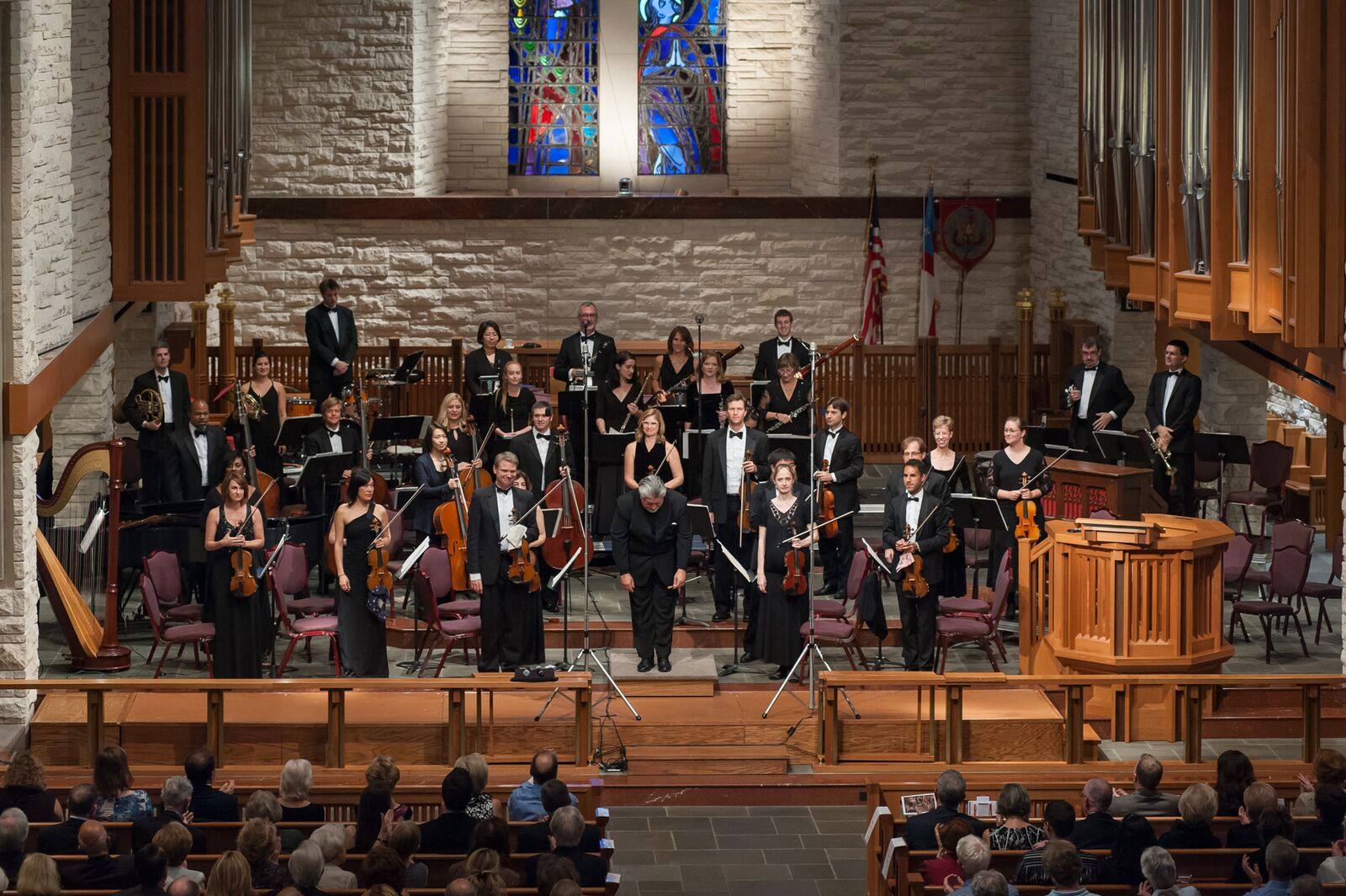 On this week's episode of Encore Houston, the River Oaks Chamber Orchestra takes inspiration from the 1700s with a collection of operatic works from eighteenth-century composers as well as more recent pieces of music inspired by the time period from Stravinsky and Prokofiev.
Music in this episode:
DOMENICO CIMAROSA, Overture to Il maestro di cappella
ANDRÉ GRÉTRY, Lullaby (Pantomime from Zemire et Azor)
JOHANN CHRISTIAN BACH, Symphony in B-flat major, Op. 18, No. 2
IGOR STRAVINSKY, Instrumental Miniatures
STRAVINSKY, Pulcinella

Peformance date: 5/7/2007

SERGEI PROKOFIEV, Symphony No. 1 in C major, "Classical"

Performance date: 2/2/2008

Originally aired: 9/15/2018
New episodes of Encore Houston air Saturdays at 10 PM, with a repeat broadcast Sundays at 4 PM, all on Houston Public Media Classical.