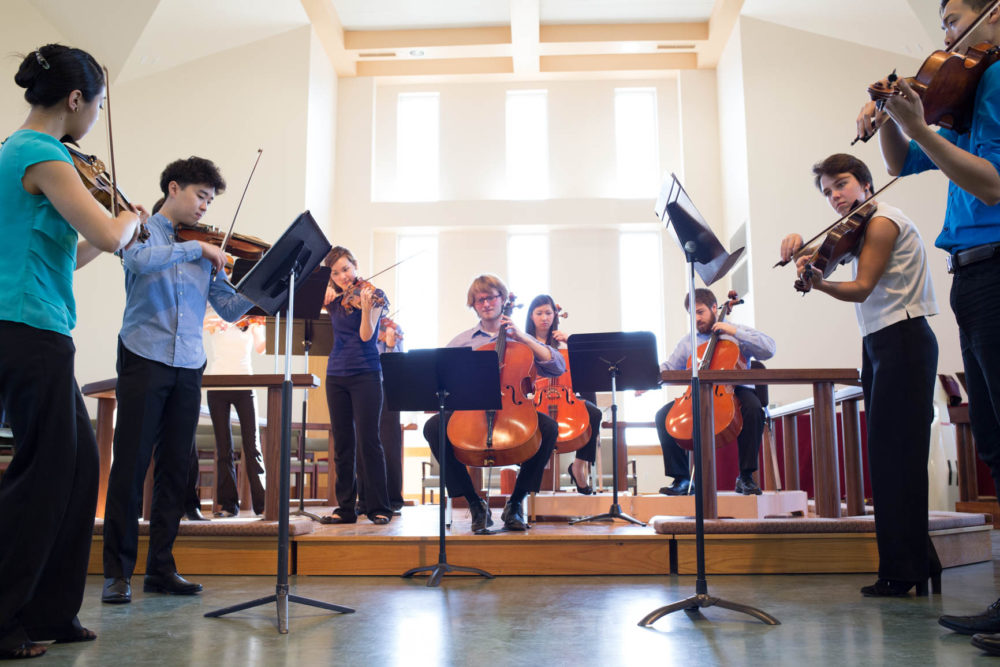 This week on Encore Houston, we go back to the first concert of KINETIC's inaugural season, "Fantasia," so named for Ralph Vaughan Williams' Fantasia on a Theme by Thomas Tallis and the Phantasy Quintet. The concert also features a world premiere by Daniel Knaggs, inspired by a vivid dream recounted by a 19th-century Italian priest.
Music in this episode:
RALPH VAUGHAN WILLIAMS, Fantasia on a Theme by Thomas Tallis
VAUGHAN WILLIAMS, Phantasy Quintet

Natalie Lin, violin
Dian Zhang, violin
Jebat Kee, viola
Sergein Yap, viola
Max Geissler, cello

DANIEL KNAGGS, Two Columns at Sea
VAUGHAN WILLIAMS, Concerto Grosso
Performance date: 10/18/2015
Originally aired: 8/4/2018
New episodes of Encore Houston air Saturdays at 10 PM, with a repeat broadcast Sundays at 4 PM, all on Houston Public Media Classical.